Workout To Build Muscle for Mass Gains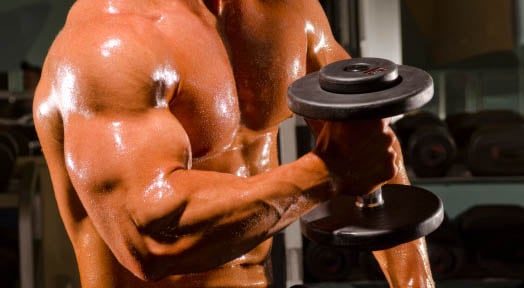 Giant sets Workout to build muscle for both beginners and professionals looking to achieve an effective long-lasting weight loss and muscle gain results.  Many are increasingly aware that methods involving maintaining a strict diet coupled with the aerobic workout are highly ineffective without implementing the proper weight training program.
Workout to build Lean Muscle Mass
Quick weight loss schemes once based on the ever-popular crash diets and low-calorie consumption programs were specifically designed with one factor in mind; to reduce excess weight. It comes as no surprise that these programs are highly ineffective and don't produce long-term results. Although they may give a temporary boost to the metabolism process and burn more calories they also have been known to decrease muscle mass and tissue which are vital ingredients to any successful fat loss program.
Weight loss benefits
Weight loss candidates over the years of training have found one particular training method that has been able to provide them with the required positive results. This weight training method is the Best workout to build muscle. The typical workout to build muscle includes effectively combining four to five weight training exercises into one single set which when performed correctly will target one particular muscle group during each workout such as abdominal, back or chest muscles. This workout has been used by professionals as a more precise and effective method in weight training and weight loss as opposed to straight training sets.
How to get started
The typical weight training routine will often include two to three sets of body part workouts normally followed by supersets or back to back routine exercises and then drop sets. The routine would then be completed by a specific rest period. Workout to build muscle, however, have been known to involve performing a greater volume of work of intense frequency within a shorter time frame.
Giant Sets Workout to build muscle
Using the giant set workouts provides the lifter with a high-frequency workout to raise the body's metabolic rate and cardiovascular function to in effect burn more calories to result in greater weight loss while promoting muscle mass and core strength.
These Giant sets are typically performed within a specific rotation with as little rest period as possible between exercises. The required exercises contained within each set can consist of no less than four routines to be carried out in as high a frequency as possible.
The aim of the giant sets workout to build muscle is to allow the person performing the workout to effectively train the body to the point of exhaustion by completing reps in of no less than eight times thus building muscle mass and increase loss of fatty tissue before moving on to the next exercise set.
The resting period between each exercise set should be kept at no more than ten seconds allowing a maximum of thirty seconds between each set. This is done to ensure the coordinative efforts between each set of exercises is maximized to the fullest. The Giant sets workout to build muscle has been effectively structured to target specific body parts by using sets of three exercises.
Giant Sets workout to build muscle
Military Overhead Press x 10
Standard Curls x10
Lateral Raises x10
Bench Dips x10
Rest for two minutes then repeat for a total of 3-4 sets
One of the prime benefits of the giant sets workout to build muscle is their ability to combine a series of exercises into one short and compact set. This allows the typical workout depending on the section of the body trained to last generally between 30 to 45 minutes.
Most Recommended