Top Grooming Rules that Even Lazy Men Can Follow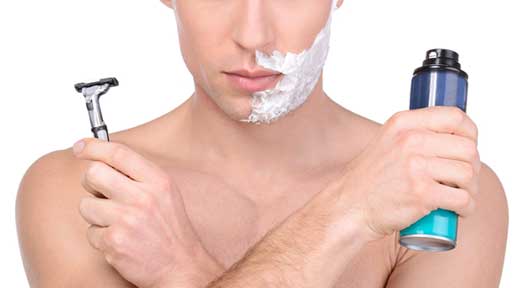 Grooming rules that even lazy men can follow. When it comes to grooming rules and personal hygiene this topic can vary widely depending on the man. If you want to look good without being over done we have put together a list of grooming rule every man should follow. We have a list of the top 10 grooming rules every man must take care of.
Grooming rules that even lazy men can follow
1. Trim Nose Hairs
There is nothing worse than hair protruding from places that it just shouldn't. Grab a small pair of scissors or tweezers (if you're brave). There are also electric nose clippers if you want to go that route.
2. Trim Eyebrows
Use a pair of trimming scissors and trim the long strays that don't follow the curve of your eye brow. Be careful not to cut too low so you don't have any missing patches.
3. Clean the hair off your ears and neck
Get a pair of electric clippers and clean up any long hair on your neck between haircuts or hair growing on the outside of your ears and ear lobes.
4. Keep nails trimmed and clean
Use a pair of nail clippers to trim your nails (no biting). Most clippers have a pointed file that swivels out in which you can dig the dirt and grime out from under your nails. We highly recommend that you use this.
5. Shave or trim beard
If you don't have time to do a full out straight razor shave use an electric shaver to keep your appearance clean. The 5 o'clock shadow just looks lazy.
6. Brush and Floss Daily
Brush morning and night and floss at least nightly.
7. Wear the right size clothes
If shopping isn't your thing that's perfectly ok. Just make sure the clothes you do wear fit properly. If your pants hang off your waist they are too big and if your shirt is pressed against your body it's too small. Use common sense on this one.
8. Get your hair cut
Depending on your hairstyle you may be able to go a little longer between cuts but on average you should cut every one to two months depending on how fast your hair grows.
9. Keep cologne subtle
It's great to smell nice but if people can smell you from more than two feet away it's too much. Instead of spraying directly on the skin try spraying away from the body and stepping into the scent.
10. Match belt and shoes
Brown with brown and black with black. One exception is if you are wearing jeans you can pair it with a casual sneaker of any color.
Most Recommended