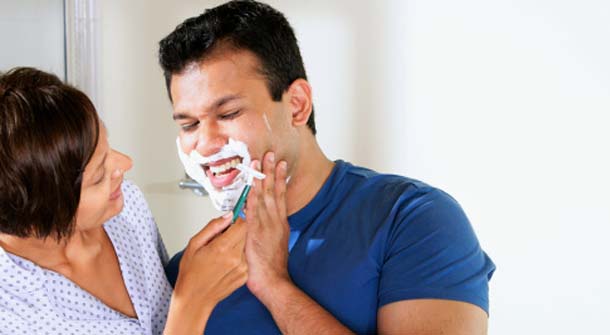 Few things can be as frustrating (or as uncomfortable) as ingrown hair and razor bumps. And if you're one of the nearly 60% of men that shave body hair, the bumps can be down-right irritating.
How the Get Rid of Ingrown Hair
Find a good product
Luckily the makers of Prince Reigns Ingrown Hair Serum have created an all-natural, easy-to-use answer. The product itself isn't that new. Actually, it's a decade old this year. And yet, it's one of the beauty and grooming industry's best-kept and most well-loved secrets. It works by a special formulation of natural skin softeners and skin conditioners that combine to keep even the curliest or thickest hairs from tucking under the surface of the skin and gently working to help existing ingrowns to work their way back out to the surface.
Keep up with maintanence
Over time, it also works to eliminate redness, irritation, swelling and even discoloration caused by repeated ingrown hairs. The $25 2-ounce size can be found at many online retailers, including Amazon, and may be used as a spot treatment or as a daily shave gel and lasts about 3 weeks to 2 months depending on frequency of use.