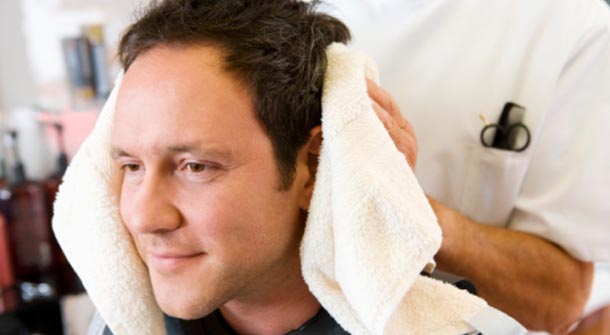 When our fathers and grandfathers got their hair cut at a barber shop it was a simple operation: find that distinctive striped barber pole, walk in, get a haircut, walk out. Today, however, there are style issues like texturizing, tousled, highlights, lowlights and asymmetric cuts. Unsurprisingly, a lot of men are turning to stylists instead of the traditional barber.
Should to use a Barber Shop or Salon
The Barber
But what's the difference, really? A good barber will tell you that a barber has trained himself to be an expert in men's hair and grooming. Men with thick, curly, thinning or otherwise "problem" hair might do well to seek the expertise of a barber when it comes to their cut.
The Stylist
On the other hand, a stylist is meant to be up-to-date on all the latest trends and how to apply them… so if being fashionable is a priority, a stylist may be a better fit. Whichever you choose, the most important aspect of the relationship will be to clearly communicate what you want, what you like, and what you don't like. Barber or stylist, if they don't understand your goals, don't be afraid to try someone new.