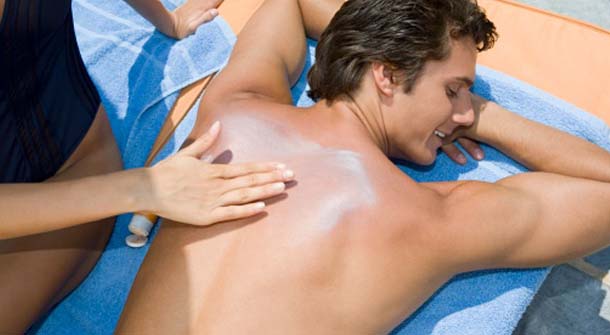 As you have probably heard before your skin is the body's largest organ. So why do so many men neglect skin care? Some don't want to take the time or may think that skin care is for the ladies. The only problem with that line of thinking is when skin is not properly taken care of it can lead to a variety of undesirable attributes like accelerated aging, redness, itchiness, fine lines and rough dry skin. If you find yourself one of those guys with rough, dry skin here are a few easy skin care tips to help bring back your skin.
Easy skin care tips that men neglect
Use Sunscreen/ Avoid over exposure to elements
Sun exposure is the number one offender for skin issues. However cold weather and tough elements can be just as dangerous since they strip the lipids in your skin from valuable moisture. Always use SPF when going out in the sun and make sure to use moisturizer if you plan to be out in the cold for an extended period of time.
Drink water
Easy skin care and whole body care with start with staying hydrated. Proper hydration will restore or maintain your fluid balance. When your skin is properly hydrated it is smooth and bouncy to the touch.
Use lotion
Moisturize, moisturize, moisturize. The best way to combat dry skin is the easiest way which is use lotion. Find a body lotion like Vaseline intensive care for your body and a facial moisturizer like Aveeno for Men for your face.
Don't smoke
Not only is smoking bad for your entire body but it takes quite the toll on your skin. Long time smokers show signs of damaged dry skin and discoloration. It can also block your pores from breathing and the pollutants from the smoke will settle of your face (not a good picture). Kicking your habit will not only help your skin issues but your insides will thank you too.
Clean your skin regularly
The most easy skin care tip and cheapest one is to wash your skin daily. If you are prone to dry skin try to use a milder soap and follow with a daily moisturizer. Heavy duty and strong antibacterial soap will strip your body of natural oils and can further dry you out.