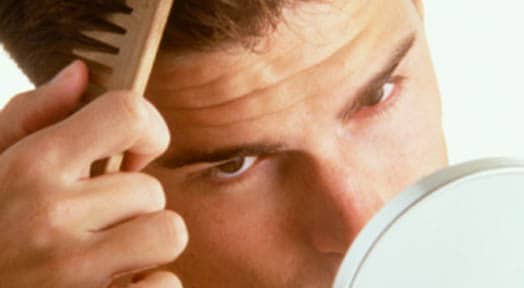 Most guys don't want to spend as much time in the mirror as a supermodel. They want to get in and out as quickly as possible but still look good without good grooming. However you don't want to appear vain because let's face it – that turns off potential partners and more importantly just takes too much time we could be spending doing something else. If you want to look put together, but not look like you're spending hours in front of the mirror daily. There are some good grooming practices to consider adding to your routine. Grooming practices without seeming too vain.
Good grooming practices without seeming too vain
Take time to wash your hair regularly.
It doesn't take long for hair to get nappy. If you've got thick, oily hair, it seems like that happens almost instantly! No matter what length of hair you have, take a few moments to make sure you wash it 3-4 times per week. This way you'll always have a clean, healthy shine that attracts people to your hair instead of an interesting smell and dandruff flakes that will turn people way.
Keep the shagginess under control.
Growing out your hair is fine, but you can still keep the shagginess away from your appearance. A regular trim of the facial hair will help to keep you looking awesome while keeping the hair from becoming the second coming of Cthulhu will let people know you're serious about your look without being too serious.
Keep your shoes clean.
Did you know that a lot of women look at a man's shoes as one of the key components to their first impression? Dirty shoes don't equate to you being a dirty boy… in the good way. Keeping your shoes clean and in good repair will help you make a great first impression. PS – flip-flops don't actually count as shoes here.
Floss your teeth.
This one might seem like common sense, but more guys actually don't brush their teeth at all than you'd think. Others may brush their teeth, but not floss them. If you're not brushing, uh… why? If you're not flossing, start doing it. You'll pick out those popcorn pieces that have been stuck in there since 1998, keep your gums healthy, and give you a great smile.
Wash your hands more.
If you've got a funky odor coming from you, chances are it's not your breath or your pits. Your hands go places that are only displayed in horror movies! They get into contact with germs virtually everywhere, scratch places where toilet paper belongs, and touch all kinds of surfaces all day long. Don't use hand sanitizer – that will dry out your hands. Use soap, warm water, and scrub for about 15-20 seconds. Clean hands are happy, smell-free hands!
It doesn't take much effort to upgrade your grooming routine and make yourself look great without looking supermodel great. Take these tips under consideration as you go out to leave a stunning first impression.