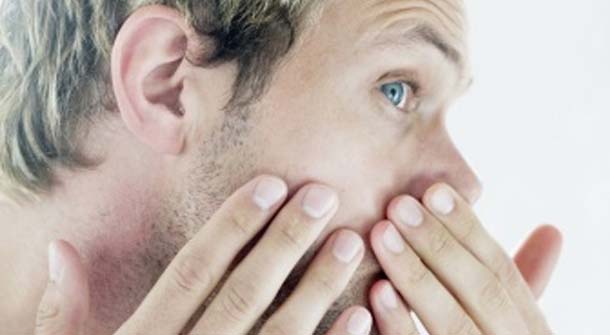 How to treat a pimple like a professional. Have you ever woken up in the morning, stumbled your way to the bathroom and found yourself looking into the mirror to find a big, angry pimple staring you back in the face? Of course you have, we all have dealt with pimples even into adulthood and how many times did you end up trying to pop it and got a scar for your troubles? That was because you didn't know that there is a certain way you should treat a pimple to reduce scaring after the fact. To help you to know what to do next time one pops up, take a look at this.
How to treat a pimple like a professional
Step 1: Prepare the Affected Area
When you prepare the pimple and the skin around it, the affected area is better able to bounce back after the pimple has gone without any signs that one was there in the first place.
To do this you need to apply an exfoliating cream such as the Microdelivery Purifying Peel from Philosophy. The peel will help to exfoliate the skin and moisturize it (without adding more oil).
Apply a thin layer of the cream to the pimple and the area around it then cover it with a warm towel for a period of 2 minutes, letting the cream do it work.
Then wash the skin with a mild soap and warm water to help open the pores to aid in releasing the pressure built up in the pimple.
Step 2: Time to Pop that Zit!
Because you exfoliated and opened the pores the pimple is more likely to pop quicker, but you have to do it correctly as this is where doing it wrong can lead to scarring.
Cover one of your index fingers with an unscented tissue, pressing it against one side of the pimple while using your other index finger to push from the opposite side.
Be gentle as the more pressure you apply the more skin you will break, leading to a higher chance that a visible scar will appear.
If you have a whitehead keep applying pressure until all of the white material inside is released and clear fluid comes out; make sure to not allow the material to come into contact with your skin after it is released as it can lead to another pimple.
If you have a blackhead, give it a few tries, but if it doesn't pop within about a minute try again in a few days.
The blackhead if it is ready will come out in one fell swoop in a clump of material with a black top, again make sure not to let the material make contact with your skin again.
Step 3: Seal the Skin
After you have popped the pimple you'll want to seal the skin to help it heal properly and reduce the likelihood of a scar.
With whiteheads you need to use a lotion that has zinc oxide in it (try to find one that is oil-free);
applying it thinly to the affected area to help shore up the skin and provide it with a proper amount of moisture to do its work.
For blackheads you need to apply a clay mask that provides a perfect amount of moisture and dryness to help regulate the skin oils once again.