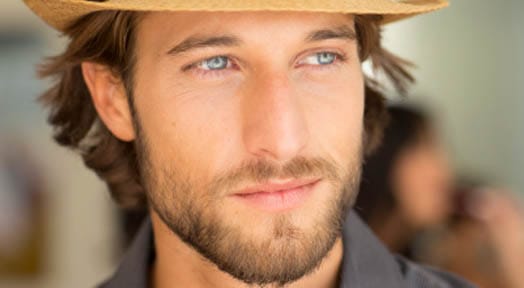 Ever heard of a Hirsute Hipster? If not, you're not alone. While you may not recognize the term right off the bat, you've definitely seen these guys around. What is a Hirsute Hipster? hirsute hipster impact on razor sales
The hirsute hipster impact on razor sales
These are the hipsters responsible for a growing facial hair trend among males in their 20s and 30s. Hirsute literally means hairy, shaggy, unshaven, and most importantly, "bearded."
That's right! And the Hipster revival of the beard has been hitting the razor industry hard too. Just recently Schick razor manufacturer, Procter & Gamble, revealed they're experiencing a continuous decline in Gillette sales. And their competitor, Energizer, followed suit and reported a rough 10% decrease in sales of their top men's razor blade line, Schick. So what's next for the razor business?
Adapting To Changing Trends In Style
Leading razor manufacturers are taking their losses in stride by setting their sights on more effective advertising efforts. Furthermore, companies are beginning to direct more attention to international markets where their razor sales are steady.
However despite confident sales abroad, the Hirsute Hipster beard trend has been showing its influence globally as well. For example, UK men have also been foregoing their daily shave routine in favor of the more laidback Hirsute Hipster approach as well.
Market increase in Beard and mustache maintenance products
While it's not disadvantageous to focus on target markets abroad, consumer trend analysts point to more companies that cater to the trend rather than pushing back. Since more men are opting for that unshaven look, whether it's a beard, mustache, or week-old stubble, shifting the focus to beard styling products is definitely a worthwhile business investment for today's US market.
Beards and Mustache Trends Growing in favor with Professionals
And this trend isn't just exclusive to every day personal style; in fact, the Hirsute Hipster look is becoming a regular fixture in the office. Especially popular among internet startup companies, young entrepreneurs who're fresh out of college are giving some professional cred to this once frowned-upon look.
Since more men are skipping their daily or even weekly shaving routine, they're showing less incentive to buy expensive, high-end razors, and are instead opting for cheaper, "no-frills" razor blades instead. In fact, a generic inexpensive brands, such as Dollar Shave Club, have actually experienced a small 4% spike in sales due to this new buying behavior in men.
With more men showing an enthusiasm for long ZZ top beards, mustaches, and scruff, it'll be interesting to see how the razor industry will respond. Definitely expect to see brand new facial hair styling products being launched this holiday season!