Dressy Casual Attire Guide For Men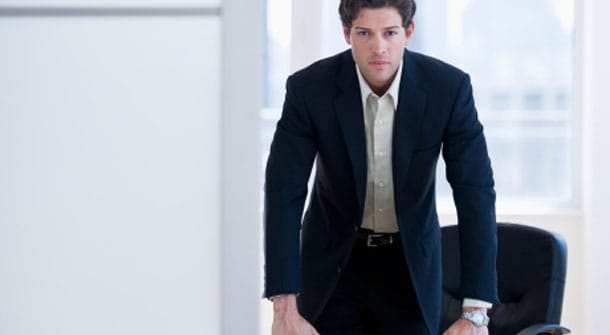 Mastering the art of dressy casual. Is there anything worse these days than trying to figure out what to wear to that invite-only social event or business function? If dressy casual or "casual chic" make you break out in a cold sweat, let us give you an assist, one piece of clothing at a time.
Mastering the art of dressy casual
Shirts
Dressy casual always requires a long-sleeve button-down shirt. Make it a solid or simple pattern shirt similar to what you'd wear with a suit. More casual button downs with screen printed images or stitched on emblems are not acceptable. If you feel overdressed when you arrive, a long-sleeve button down leaves you the option of unbuttoning your sleeves and rolling them up just above the wrists for a more relaxed look.
Ties and Jackets
These can be optional depending on the event, but a requirement to at least bring along with you. Weddings or religious ceremonies are a mandatory jacket and tie in our book. No one will fault you for giving a house of worship the respect of more elegant attire. At the very least, you should wear one or the other. You may be able to get away with a tie while skipping the jacket, or vice-versa a jacket with no tie. But if you've brought both with you, you have some flexibility.
Pants/Slacks
Jeans are NOT okay, no matter how much you paid for them or how great you feel in them. The one exception we'll make is if you're pairing those jeans with a sharp blazer or structured/tailored jacket. Otherwise, you need to go with a nice dress pant or cleanly pressed pair of cotton pants or khakis (in a color of your choosing). If you are bringing or wearing a jacket, make sure the two pieces coordinate (hint – don't mix brown and black or black and navy blue).
Shoes and Socks
Like jeans, leave the sneakers at home. Even if they're limited edition kicks from Japan that cost a mint, it's simply not appropriate. A casual leather shoe in brown or black (whatever coordinates with your attire) is a safe bet. Likewise, socks should be of the knee or calf-height, non-athletic variety. A color as close as possible to your pants color is advised.
Accessories
Follow the simple adage of less is more. If you have belt loops and like the look of a belt, make sure it matches your shoes. Cufflinks or watches should match any other hardware on belts or jackets (for example, brass or gold jacket buttons should ideally be paired with a gold-buckled belt and gold-toned watch).
If you're missing any of these wardrobe essentials in your closet, make a trip to your men's store and get a stock up on these necessities. You'll then be prepared to dress the part for almost any situation.
Most Recommended