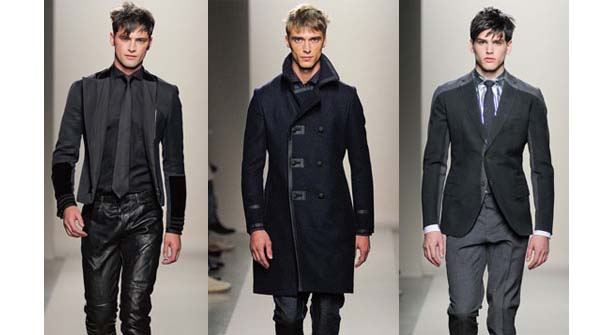 With fashion week wrapping up in the big apple it's now time to start looking to catch up on the latest fall fashion and trends for everyone from the well-dressed business man to the rugged construction worker! Well look no further than the Men's Fit Club Fall Fashion Guide to help the "today's" man to keep up with the changing times in the fashion world.
Top fall fashion trends for men
Knitwear
Knitwear is at the top of the "must have list" this fall. Knitwear is flexible and can be worn with khakis or jeans depending on your mood. Knitwear comes in various colors for your personal style.
Top Fashion hit list
For all of you fashion junkies the runways were full of trench coats, light colored denim pants and shirts, tribal prints and wide leg pants. Now for most men the runway fashions need to be watered down quite a bit before it is ready for consumption so watch out for trends inspired by the latest show to hit stores.
Watch your celebrity trend setters
Another great way to catch up on your fall fashion is to watch the celebrities. This year Kayne West was spotted sporting a denim shirt, Russell Westbrook was in navy blue country club lacoste pants with a yellow shoe and the always fashionable David Beckham kept it casual in a Navy blue tee with jeans and green sneakers.