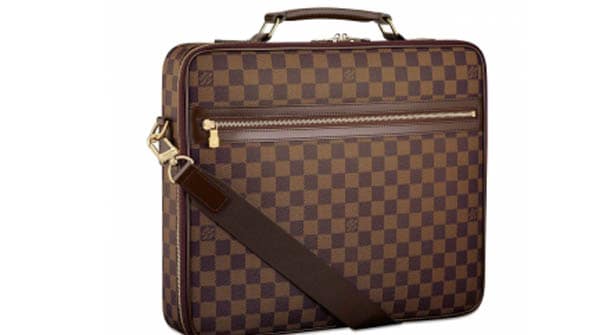 So many men have a certain stigma that only women carry bags. Which to a certain extend we can agree however there are certain Man Bags out there that every man should own at least one and are permissible to carry without serious fashion violations.
• Briefcase
Briefcases are the classic form of acceptable man bags. Older versions are hard and have a more squared look. Go for an update and use a modern leather version that opens at the top and has a firm handle or shoulder strap.
• Messenger Bag
Messenger bags work great for casual attire or travel. You can easily fit a lap top, documents, and other items without looking like a pack horse. You can find great high style bags like the Sabana from Louis Vuitton.
• Carry All/ Duffle Bag
Any man on the go needs a great duffle bag. You can pack a change of clothes and your toiletries and still leave room for anything else you need. Try to stick to a classic leather version with top handles. Anything too heavy to carry with one hand should be packed in a suitcase.
• Gym Bag
Gym Bags should have a breathable fabric that is easy to clean. Feel free to experiment with different colors and finishes to reflect your personal style.
Avoid carrying a murse (man purse), satchel or fanny pack. Those bags have all had their day and we assure you it has passed. Do not be swayed by convincing sales people or even your girlfriend those bags are not manly and you will be pointed at and ridiculed (deservingly so). So stick to the classics for your man bag requirements.