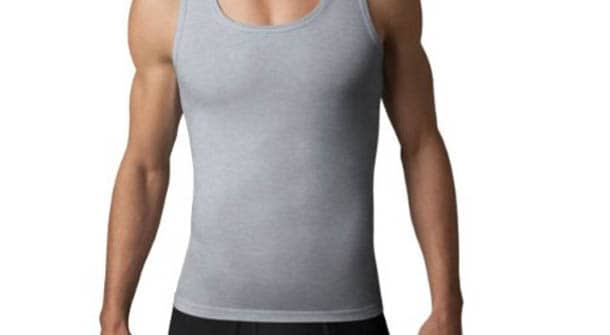 We have all heard of spanx, the new material that is supporting women's bodies for the last ten years. It was originally designed and marketed to women that wanted to have a smoother waistline and keep the tummy fat held up with a comfortable material that can help them slim down to fit in smaller dresses. It became a huge success for women, but men can also benefit from this material. There is now spanx for men on the market.
How to wear Spanx for Men
Many male celebrities have adopted spanx as part of their wardrobe. Steve Carell will vouch for the product since spanx sent him a sample designed for men. Bloomingdales, Saks and Nordstrom are now carrying spanx for men. Don't be confused, the purpose isn't really for men as a fashion statement, but a way to keep a tight looking body. The most popular spanx for men are shirts. You can wear a spanx t-shirt and many won't even notice it since it looks close to under armor sportswear.
Trend gaining in popularity
The fellas aren't going to run around advertising that they are wearing spanx this information will never be volunteered since it may have their "man card" taken away. So even though they aren't telling people about it, doesn't mean they are wearing spanx, because the market for spanx for men is flourishing throughout department stores.
Wearing spanx doesn't castrate the man or even make him less of a man. Masculine men and men that have a "metro" fashion sense are taking advantage of what spanx offers. Spanx is heavily popular among men in their forties and fifties because they feel more confident because spanx are making their upper bodies look shaped and toned.
Other medical purposes for spanx
Spanx are also being purchased as a new form of therapy. Many men use spanx shirts to keep their skin compressed and this actually helps them with lower back pain. What better way to manage pain without medication; just use a spanx shirt to keep your muscles constricted? Spanx hold all the nasty parts back to offer a solid look.
Shaping your body
Spanx work by concentrating on three different zones of the upper body. The two materials that help facilitate the shape of these zones are cotton and the core of the shirt is more of an elastic material. Because the middle area of the shirt design is made of elastic material, it flattens the stomach area and presents a flat stomach. Men are wearing spanks under sports blazers, and even to the office. It is great for men to get that "cut" look they've always wanted. The problem is when you take the spanx shirt off you gain weight. Not really but the spanx hold loose skin and fat locked and loaded and out of site, so when the shirt comes off, the body rests at its natural state. At the end of the day men can feel confident and wear spanx.