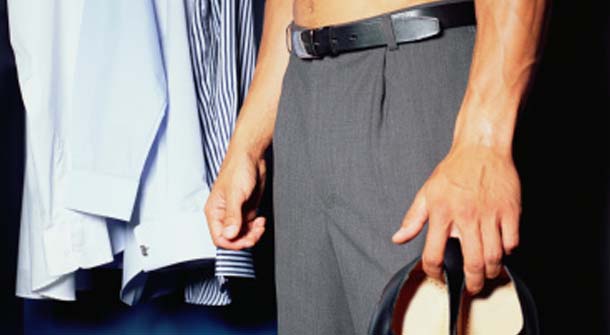 If you consider most men really don't like to spend much time on clothes and fashion, choosing the right pants for the occasion can be challenging. Sorting through all the different varieties like slim fit, relaxed fits, flat front, pleats, different materials and cuts can seem like a daunting task. However with a little research ahead of time it can save you a lot of time and effort while shopping. Even the most novice shopper can stock their closet with the basics with the help of these useful tips.
How to Choose the Right Men's Pants for the Occasion
Corporate Job/ Interview
In the corporate world appearances are important from the guy in the mail room all the way up to the CEO. In a system that moves people up the corporate ladder you always want to dress for success. choose the right Pants for the occasion – Suit Pants, Flat front pants
Business Casual
If you work in a business casual environment the most import element is "business" comes before "casual." Pants for the occasion- Khakis, slacks, corduroy
Night Club
Depending on the dress code of the particular night club you want to look dressed up however not to business. Pants for the occasion – Dark denim jeans, slacks
Bar
Whether you are going to a sports bar, karaoke bar, or corner bar all of these places are great for your casual attire. What to wear – Jeans, chinos, or khaki shorts.
Formal Evening
Depending on your social life formal events are probably limited to once or twice a year make sure you have a few great pants that you save for these occasions. Pants for the occasion Slacks, or Tuxedo pants.
Date
The right pants to wear for a date can vary widely depending on the venue. The basic rule of thumb is it's better to overdo it then underdo it. If you're going to a new restaurant do an internet search ahead of time and check out the images to see what other people wear there. Pants for the occasion- Jeans, Khakis, Slacks