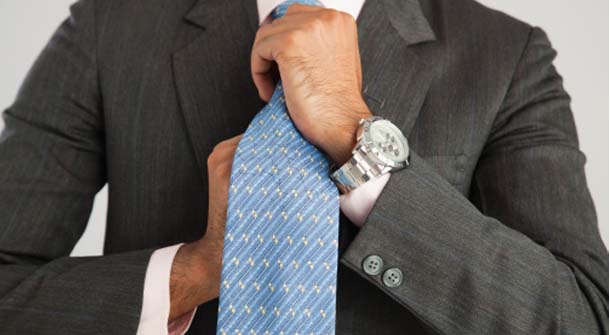 The right watch for every occasion. We use our watches for more than just telling what time it is these days. Some keep detailed GPS coordinates of where the wearer has gone, other use a pedometer to keep track of fitness goals and many other uses. No matter what you use them for they can go a long way to accent your wardrobe and tell a lot about your personality. Before you go out and pick the perfect one there are some things to keep in mind that not all watches are the same and not every watch is good for every occasion, it is important to know the ground rules of wearing a watch and choosing the right one. Chose the best watch to complement every occasion if that is what you are looking for.
The right watch for every occasion
The Right wear for Work
For most men the watch needed for work is about being stylish, but understated. You'll want to wear one that makes you look good while not being too flashy or over the top. Wearing a one that is expensive and flashy has the chance of causing tension with co-workers or even your boss, so keep it stylish but simple. Choose watches that have leather bands and a clean, simple face to balance style with understated elegance. Reversely, for those rare men who work in high powered fortune 500 companies or firms, a watch can help to give the right image and an expensive one may be needed. Choose one that is luxurious and obviously well made.
The Right Watch for More Casual Social Events
When you're hanging out at the local sports bar with the guys or heading to a game with your best friend, a casual watch is needed that doesn't conflict with your simple wardrobe of jeans and a t-shirt or slacks and a casual button up. Digital sports watches or simple leather band watches are perfect for these kinds of occasions as they are casual but still can be stylish and well made.
The Right Watch for More Formal Social Occasions
If you are going to a wedding or another kind of formal social event like a charity function, you'll want to wear one that is formal and matches the wardrobe you're wearing. This is when you can go big and flashy or luxurious and classy, whichever you choose. If you are wearing a tux, you don't want to pair it with a cheap digital one or a more casual leather banded. Choose precision faces with stylish cuts and features (i.e. that diamond face you've been waiting to wear), make sure that the it enhances your wardrobe and creates the right image that you want to cultivate.