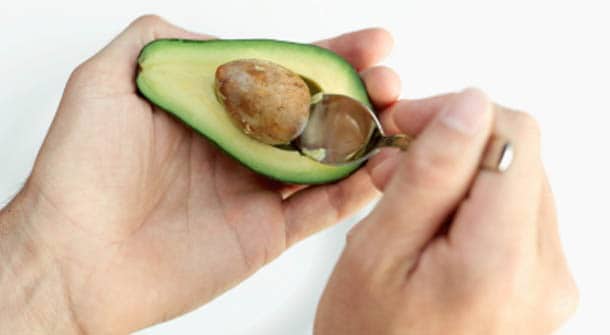 Not too long ago, we told you about the amazing antioxidant properties of Gluthianone, one of the key components in avocado. It got us thinking about more ways to enjoy this green giant in the anti-aging foods category... after all, there's only so much guacamole any one person can eat, right? The trick is keeping the avocado uncooked to preserve the antioxidant properties of gluthianone. So try this refreshing chilled soup recipe from the folks at Farm Fresh Miami as a way of mixing things up.
Avocado Vichyssoise Recipe:
1/2 white onion (chopped)
4 garlic cloves (slivered)
1 tbsp. olive oil
4 potatoes (peeled and cut into 1/4 pieces)
4 cups vegetable or chicken broth
3 medium avocados (chilled)
Juice of 1 lemon (optional)
salt
Put potatoes and broth in a pot and simmer until potatoes are tender. Sweat onions and garlic in olive oil until golden brown. Puree potatoes and onion/garlic blend in blender, strain (if desired) and cool in refrigerator for a couple of hours. Once soup is chilled, blend with avocados and lemon juice. Add salt to taste. Serve in chilled soup bowls. Serves Four.