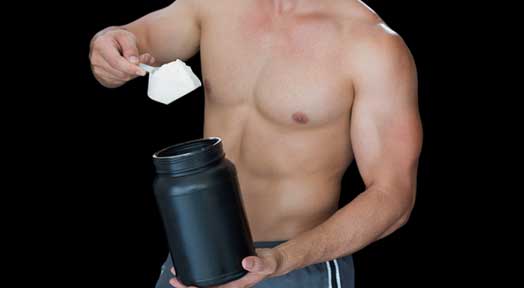 Dieting and exercising on a regular basis can be a pretty complex and confusing affair at the best of times, and that's without even mentioning health and fitness supplement stack designed to help you improve your physique and your overall health and well-being. The health supplement industry is worth billions upon billions and is one of the most competitive industries on the entire planet.
Do your research and find the right supplement before buying.
There is a huge market for these supplements and companies know this, which is why more and more of them are popping up every single week. The concerning thing is that anybody can make and sell supplements, whether they happen to be qualified or not. Because of this, more and more people are being scammed in the best case scenario and are buying a supplement that doesn't work, and worst case scenario is that they're purchasing a supplement that is actually damaging their health. Finding the right supplement stack has never been harder due to the vast amount of choice on the market these days but even so, it's worth doing your research and finding the best supplement stack based upon your goals and targets.
Always purchase your supplements from trusted companies
If you happen to find a supplement that looks too good to be true, price included, then it probably is too good to be true and it probably doesn't actually do what it claims to. For that reason, only purchase supplements from reputable and trusted companies with a large amount of positive feedback and reviews. The price may very well be more expensive, but these companies have science, laboratories, qualifications, and rules and regulations behind them, meaning the products you purchase from them are safe and effective.
Think about what your needs actually are
More and more people are rushing into purchasing supplements without actually thinking about what their goals and targets actually are. Say you're looking to burn fat and lose weight for example, would you benefit from including a weight gainer in your stack? Of course you wouldn't because you're trying to lose weight, not gain it. If you're trying to gain weight, you may want to include a mass gainer, and a whey protein blend, but skip the fat burners. It's all relative to what your goals and targets actually are.
Stick with what works
If you're trying to lose fat and gain lean muscle for example, and you find a supplement stack that is so far helping you to do just that, then don't be sucked in by clever advertising and decide to try a different company's alternative to the products you're using. A change may set you back and partially undo all of your hard work and as the old saying goes "If it ain't broke, don't fix it".