Fruits That Lower Blood Pressure To Eat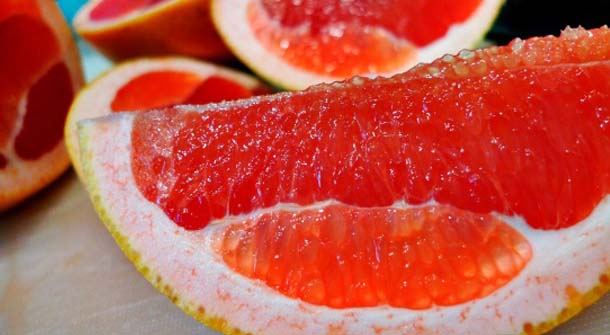 High blood pressure is a very common problem that men have to deal with. Stress at work and other external factors can combine with health problems to create the circumstance under which high blood pressure thrives. Is there anything you can do to help? Actually, one thing you can do to lower blood pressure is add the right fruits to your diet. Let's consider a few fruits that actually lower blood pressure.
Fruits that lower blood pressure
Cantaloupe
Cantaloupe is one of our favorite melons, and perhaps you enjoy it as well. This fruit contains a great deal of both vitamin A and C. Also, just one cup of cantaloupe contains close to half a gram of potassium. Potassium is necessary in order for the body to balance its electrolytes. Without potassium, you may end up with a high sodium level. That leads to retaining water.
Retaining water increases blood volume.
Increased blood volume equals greater blood pressure. We usually try to solve this problem by cutting salt out of our diet. We may just need a little more potassium, and cantaloupe has it. Other melons also enjoy high potassium content, as well as vitamin B6 which plays a vital role in in the circulatory system.
Banana fruits that lower blood pressure
A medium sized banana has nearly as much potassium as a cup of cantaloupe and thus has a similar positive effect on electrolyte balance and blood pressure. They are also high in vitamin C. A high level of dietary fiber will keep you feeling full longer, and that can help you to control your weight which also plays a role.
Oranges and lemons
Many citrus fruits also prove to be high in potassium and low in sodium. Oranges and lemons are two of the best, and they are chock full of vitamin C to boot. Limes, like bananas, are also are high in dietary fiber. Grapefruit contains bioflavanoids. These will help to lower your blood pressure as well as your cholesterol level.
Prunes
Prunes may seem like something only old people eat, but they basically top the chart for potassium levels. Fiber helps keep you regular, but it also slows down digestion which is why foods like this help you to feel full longer after your meals. Prunes can help you to combat a blood pressure problem and a weight issue at the same time.
So there you have it fruits that lower blood pressure
A few fruits that can get your blood pressure back down where it belongs. Now all you have to do is find a way to deal with all that stress, and you'll be in great shape.
Most Recommended