Top Weight Loss foods for Natural Fat Burning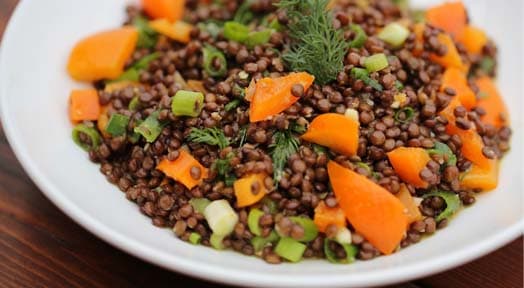 Unless you happen to be naturally thin, then the chances are that at some point in your life, you will have, or you will, struggle with your weight. Losing weight, or rather, losing body fat, because let's face it, that's what we want to lose, is no easy feat. It can take days, weeks, or even months to lose a few pounds, yet only a few meals to gain them. Some people lose weight more easily than others of course, just as some gain weight easier than others, however, if you're looking for ways of losing weight, your diet is a great place to begin. There are a number of healthy foods for natural weight loss out there, that are not only delicious and low in fat, but that are also great for your weight loss plan.
Top 5 foods for natural weight loss
Lentils
lentils are a great source of fiber, protein, and carbohydrates, and also contain magnesium and folate, both of which are extremely beneficial. This legume is entirely fat-free, and is great for adding to soups and stews to really help bulk them out and help fill you up.
Oats
Oats are another great food source rich in carbohydrates and fiber, which can help fuel your metabolism and provide you with slow release carbohydrates that will help keep you feeling full for longer. They're naturally low in fat, and as they help fill you up, they're great for curing cravings for junk food, and preventing you from over eating.
Lean steak
Steak is a great source of protein and iron, as well as other minerals too for that matter. Protein is crucial for the growth and repair of muscle tissue, and it is also a thermogenic compound. This essentially means that in order for the body to break down and digest these proteins, it will have to use more energy, which are provided by the metabolism when it burns fats and calories. So you burn calories just by digesting it.
Almonds
Many nuts are rich in protein and healthy fats, but almonds are just that little bit better for people looking for that weight loss benefit. The proteins and fats will both fuel the body and help keep cravings for junk food at bay, and as they're lower in calories than other nuts, cashews and peanuts for example, they're very effective for people looking to lose body fat.
Salmon
Salmon is an extraordinarily healthy oily fish, that's rich in protein, minerals, and essential fatty acids such as omega 3. These fatty acids actually help to boost the metabolism, allowing you to burn more fat, and they can also help improve insulin sensitivity, which can help increase muscle mass and decrease body fat. If possible, always try to go with wild salmon as it's even healthier and more beneficial.
Most Recommended