Aged Rum that are Worth Your Dime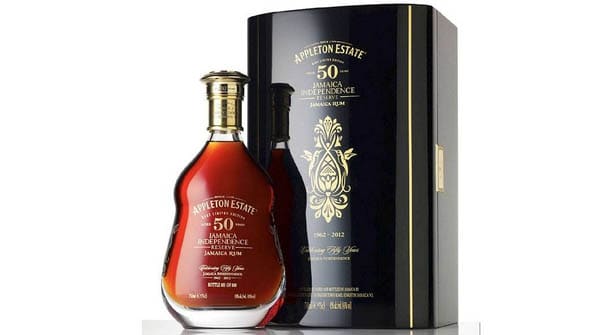 Aged rum is one of those types of liquor that can oftentimes get overlooked in favor of more mainstream liquors like vodka and whiskey. The rich, sweet liquor was invented in the mid 17th century as a way to get rid of molasses that was produce when sugar was created from sugar cane; it was merely a secondary product to use up the industrial "waste" that was produced from a more profitable sugar market. But the more rum was created the more it caught on, until today where in just the United States rum sales totals nearly $2 billion in revenue a year. Of course, even though rum sales make a fairly tidy profit, many people still thumb their noses when given the option of rum or something more prestigious like whiskey. Well, they don't know what they are missing! Take a look at these 4 brands of aged rum that are more than worth your dime.
Aged rum that are worth your dime
Gosling's Old Black Seal Rum
Capping out at the most expensive on the list, this aged rum is a show stopper no matter what you experience with rum is. This flavorful liquor is swirling with rich hints of citrus, molasses and cedar that will make you think you finally reach nirvana. The Bermuda import is not a brand for those wishing to go cheap, but if you've got the money to splurge on it, it will rock your world with every sip that you take.
Brugal 1888 Ron Gran Reserva Familiar Rum
This sweetly, spiced aged rum is a new addition to the Brugal family that has spent most of its life aging in Spanish sherry casks. The rum has a wonderful body that sparks with cinnamon and vanilla flavors, while having its roots in a fantastic mix of hints sherry and bourbon notes. This is a good choice for those bourbon or sherry drinkers who are looking to branch out into trying aged rum for the first time.
DonQ Gran Añejo Rum
This Puerto Rican import is a lighter, more subtle aged rum that the others on this list, but is has a delicious depth that is perfect for rum first-timers. The lighter rum has a delicate smoky flavor with a wallop of vanilla and the hints of fruits from the tropics such as papaya and pineapple. For those who want a more refined and understated liquor, this is definitely the one for you.
El Dorado Special Reserve 15-Year-Old Demerara Rum
When you want a truly beautiful example of aged rum, this brand is the way to go. Packing a rich layering of sweet flavors such as caramel and raisin, this smoky delectable liquor is one of the finest aged rums you might ever find. Imported from the tiny country of Guyana off the coast of South America, the El Dorado Special Reserve brand is a wonderful glimpse into what makes aged rum so worthy of notice in the liquor industry.
Appleton Estate 50 Year Old Jamaica Rum
There are only 800 bottles of this special release from Appleton Estate in Jamaica. So if you are lucky enough and are ready to shell out $5,000 a bottle you are in for a real treat. This smooth and very rare rum has been aged for a minimum of 50 years in hand selected oak barrels and the bouquet is a powerful blend of oak infused with rich vanilla, cinnamon, orange peel and maple. Even the bottle is a hand crafted crystal decanter with the etchings and gold screen printed inspired by the Jamaican National Symbols with a premium cork stopper. This is no doubt an aged rum collectors item well worth the high price tag.
Most Recommended