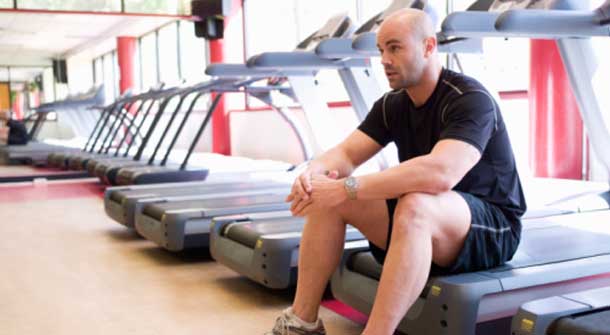 So you recently came one year closer to a significant turning point in anyone's life. This turning point is in fact that "One Birthday", you have always thought of as old. The number creeping up on your birthday might be different for different people, but let us just say it is enough to get you thinking and setting some new goals.
How to set new goals as your birthday looms near
Some years ago you may have spent most of your waking hours chasing your passions. Sailing, windsurfing and training to do so was my only constant in life. All that time spent on beach led me to meet other sailors that had ties to the marine sports industry. One thing led to another and there you have it. The thing is, what begun as a pretty physically active role in the business, soon became a desk job. In time as my responsibilities in the company grew, so did my gut.
When I started with this company in April 2001 I was a very fit 185 pounds. By April 2011 I had become a less than fit, burger eating, beer drinking, 212 pounds. I tried my usual routine. Strength training was all I really had to do in years past to stay on top of my game. I was essentially training all the time anyway as I was on the water three to four days a week, but that hadn't been for so many years now.
Don't be a fad dieter
Now there were times I got on track. I'm no fad dieter but did the whole food or raw food thing (which I didn't exactly love). I even broke out the running shoes from time to time but I just couldn't keep a routine. That's important you know. Routine.
All that said it's not as if my weight didn't fluctuate. My best days the past ten years were when I was hovering around 195 pounds. I managed to lose ten pounds to make that weight before my wedding day a couple of years back, but I always tipped the scales toward the 200-205 pound mark and most recently found myself at that high point, 212!
So what to do? Dig Deep
Aside from the tell tale turning point I spoke of in the last post, there is another point of inspiration I have to mention. That inspiration stands about 30 inches tall and weighs a whopping 20 pounds. No it's not the family pet, but the nearly one-year-old little boy tearing through our house 12 hours a day could rival the destructive power of rabid Tasmanian devil.
So here I am one day trying to keep up with a 7-8 month old little boy and I'm thinking to myself, just how am I going to keep this up. My back aches. My knees hurt. What's that pinch? I never felt that before. All the pain and anguish of a 15 minute Saturday morning playtime session with my joy filled son was what I needed to get inspired. I have to be here for the long haul right. His first ball game, playing catch in the back yard, all the how-to's in wait to be learned from daddy. It may sound kind of cryptic but I'm really thinking I just can't let myself go any further. Who knows what tomorrow brings?
So step it up! Dig deep man! You can get yourself back in shape if not for yourself, for your wife and for your little boy!