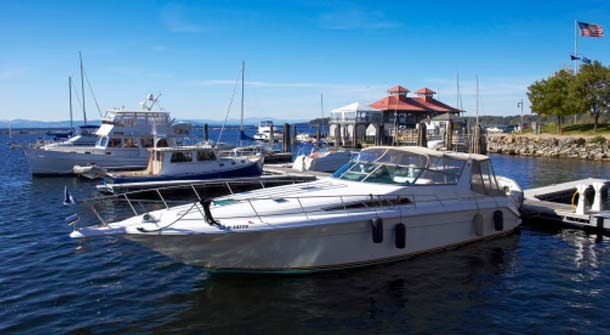 Tucked away on the evergreen shoreline of Lake Champlain in Vermont, the Basin Harbor Club is a historic vacation property that really gets back to the heart of active relaxation. With roots that go back as far as the mid to late 1800s, the resort stirs up feelings of classic camp nostalgia and a return to nature that's as timeless as the distinctly New England ambience of the property.
Come Visit Lake Champlain
Hillsides are dotted with guest cottages, each containing a collection of private lodging rooms with private bathrooms. Meals are rich in tradition with hearty and wholesome fare served in casually elegant dining rooms, halls, cafés and outdoor picnic spots.
So many activities at your disposal
Once you've settled in though, it's the non-stop, ever-abundant assortment of activities that really breathe new life into the lake lodge concept... as well as those who visit here. Canoeing, golf, swimming, hiking, biking, paddleboats, sailing, waterskiing, fishing, tai chi, yoga, trail running, tennis, volleyball, camp games, dancing, diving, sports with other guests... it's almost like being a kid again.
Family Friendly Fun for all ages
Along those lines, there's also an excellent kids club divided into age groups for children starting as young as 6 months old up to teens of 16, 17 and 18. And with the kids taken care of, it's easy to enjoy the many pleasures of the Simply Serenity Spa (a perfect way to unwind from all the active pursuits offered by the resort).
For more information, visit basinharbor The resort is open from May through October and closed during colder winter and spring months where lake activities are limited.