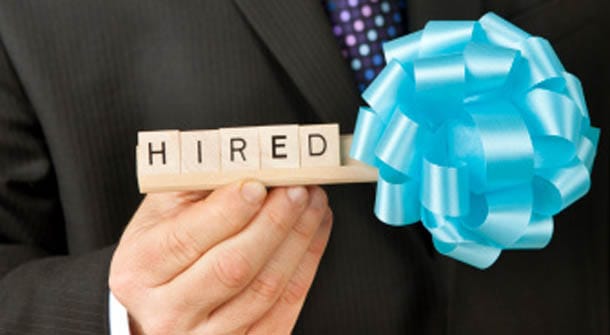 Considering a job offer, and landing a new job can oftentimes be a thrilling and exciting new possibility, allowing you to consider new locales, a more fulfilling job or a new industry/position to experience. However, that excitement shouldn't detract from the financial impact of taking a job that isn't suited for your current or future financial needs. To ensure that you only accept a job offer that has been thoroughly explored for its financial impact, we've put together a list of finance questions every man should ask when considering a job offer.
Question to ask when considering a job offer
Question #1: Does the Company Cover Moving Expenses?
If the new job requires you to move to a new location there will of source be expenses associated with the move such as paying for packing supplies, shipping services/moving truck rental (if you aren't using a moving service), gas, time off work to take care of packing and more. Many companies that hire non-local employees have relocation reimbursement packages, so inquire as to what you would qualify for so that you can be assured that you can financially cover the expenses associated with relocating.
Question #2: Does the Company Have a 401(k) Plan?
Planning for your retirement is important and company provided 401(k)s helps to make this happen for you by offering a tax-deferred avenue for saving money for retirement. With the economy still recovering from a recession, many companies have restrictions on their 401(k) plans or no 401(k)s at all so find out what plans are offered, what are the requirements, what is the company matching policy, etc.
Question #3: Does the Company Include Bonuses and If So, What are the Requirements?
Whether you have a sales job paid by commissions or an executive position with a set salary/hourly wage, find out if bonuses are a possibility. Ask about things such as if bonuses are based on performance or length of employment at the company, how the bonus amount is determined, etc. Knowing your total compensation potential for the job can help you to better understand if it is the right position for you or not.
Question #4: Is There Overtime? Are You Eligible?
Overtime can be a big draw for many people as the pay from working extra hours is double or even triple what you would usually get paid. Understanding whether or not you can count on the possibility of overtime and the frequency of it can help you to make an informed position on the financial impact of the job.
Question #5: Is the Sick/Holiday Pay?
Sick and holiday pay can be a financial lifesaver for an employee when they're ill or on vacation, but not every employer provides them to their employees or to only a select group of them. Asking about this is more than okay as it allows you to get a full accounting of the parameters of the job when it comes to being out sick and taking time off to help relax and de-stress throughout the year.
Question #6: Does the Company Provide Health Benefits?
Health benefits can be a big financial draw even if it doesn't immediately equate to money in your pocket. The costs of health care can be expensive when considering things like dental care, eye care, emergency care and so forth, being able to understand the financial impact your health needs will have on your future savings can greatly influence the overall benefit of the job offer.