Financial Math Rules You Should Live By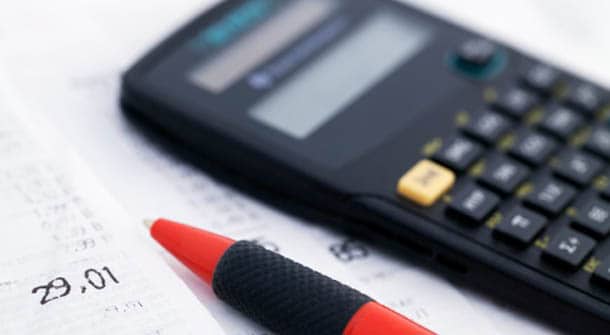 Financial math In an economy that is still struggling years after a recession was officially said to have ended is very important, money is a big stress and worry for many people. From being lucky to work a part-time job at all to working 50+ hours a week for little more than minimum wage, it is important to have a certain set of financial math rules that help you stay on the right path. The widely known reason that the financial collapse happened and the recession started was because lenders were too willing to lend money to people who couldn't afford to pay it back and everyday Americans were too willing to spend money they didn't have. Instead of being another person just like that and risking even more financial problems, take a look at these financial math rules to live by that can help you get on your feet and stay there no matter how much you make.
Financial math rules to live by
28% of Your Income = The Amount that You Should Spend on Monthly Housing Bills
This number isn't just a figure pulled out of thin air, it has its roots all the way back to the Great Depression when financial experts tried to re-stabilize the economy by helping to establish financial guidelines for people to adhere to. This respectable number should allow you to pay for the housing bills you incur whether it is rental payments, mortgage payments or co-op fees.
60 Months = The Length of Your car Loan Contract
This number for years has been the standard for car loans, providing the prefect amount of time for a buyer to reasonably pay off the interest and principle lending amount. However, in recent years more and more lenders are offering car loan lengths of seventy-two, eighty-four or as much as ninety-six months for a buyer to pay off a loan.
While this may seem like a great deal by allowing you to purchase 2014 Lexus that you thought you couldn't get, it puts you in a financial grey area where you are required to pay a monthly payment for as much as 8 years that could leave you financially crippled or risk endangering your credit. For most people the obligation of an 8 year car loan is a big risk because the fact is that you have no idea what you economic standing will be 8 years in the future, let alone 5 years from now.
15x Your Yearly Income = The Amount of Money You Need to Save for Retirement
For many people the worry of retirement is an ever present fear as the risk of the Social Security Administration's trust fund starts to dry up, the cost of living increases and the average wages stay roughly the same. This is why even if you are 25 years old now is the time to start actively working towards saving for retirement and being sure to save at least 15 times what you make in a year to help cover your cost-of-living for the average of 15 years most American's live after retiring.
30% of Your Credit Line = The Maximum Amount that You Should Owe on a Single Credit Card
There is a lot of mixed information that goes around about how your credit score is affected by your credit cards usage, but the simple truth is that too much or too little usage of the card can drop your credit score by as much as 100 points. It is recommended that you only use up to 30% of your credit line each month and pay 20% off each month. This helps to keep the credit line active and reporting to the credit unions and also establishes that you are a low-risk with you credit lender which can help you in the future for other credit lending opportunities such as a mortgage loan, car loan, etc.
Most Recommended