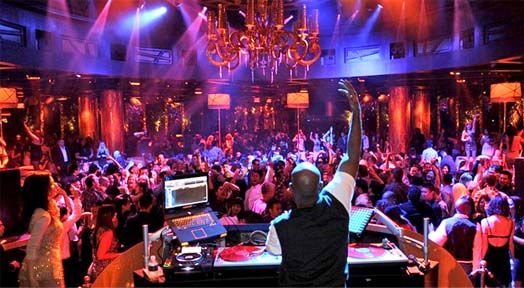 Vegas baby... Las Vegas night clubs, Are you planning to hit up Vegas with guys? Maybe it's the last weekend as a single man for one of your friends, or maybe you just need to get away from the hustle of every day life. Do you want to meet someone special, or maybe just have a little fun while you're in town? It sounds like you're looking for some night life and Vegas has it in spades. Here are a few of the hottest Las Vegas night clubs for you to check out regardless of what your endgame is.
- Rain:
You've probably heard about Rain and seen it on television. Now it's time to experience one of Vegas' most stunning night clubs in person. The dark setting makes it even more impressive when the fireballs start shooting. You'll have to see it yourself to get the full effect, but in the meantime you'll enjoy stiff drinks from the bar, sexy go go dancers, and a club full of beautiful people. You may even run into some celebrities.
- Ghostbar:
If you want to mingle with others from out of town as well as locals, you'll want to check out one of the most popular spots in town, Ghostbar. It only gets busier as the night goes along so if you want some breathing room you'll have to get there early. If you're club hopping, set this up for early in the night. Get one of the best views in town on the sky deck which gives you a complete view of the city in every direction.
- XS Nightclub:
If you want to check out the hottest new location in Vegas then don't miss XS. It's massive and it has plenty of style. The pool area is fantastic. The dance floor is large and features an incredible chandelier overhead. Experienced club owners have introduced yet another great Vegas night club in XS.
- Tao:
This night club has often been one of the places to see and be seen. Featuring exotic far east decor and beautiful dancers bathing in bathtubs of rose petals throughout the club there is no shortage of eye candy. This is nightclub is in the Venetian hotel and has long been known as a celeb hot spot. You may have to get in line early but it will be well worth the wait for this hot Las Vegas party.