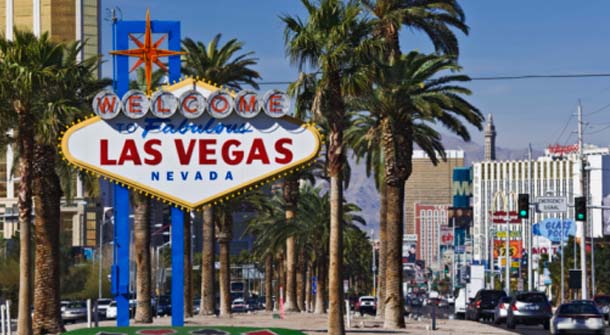 If you're looking for a place with plenty of sunshine and good old fashion fun join the likes of Ryan Lochte and Prince Harry and head to Las Vegas (just be cautious of cameras if you plan to hang out in the buff.)  All jokes aside Vegas is one of the most indulgent feel good vacation spots in the world. However if your vacationing in sin city las Vegas it doesn't have to mean you have to leave your fitness routine behind. There are plenty of fun, easy and inexpensive ways to burn calories while taking in all of the fun Las Vegas has to offer.
Vacationing in sin city las Vegas
Vegas Strip in the AM
Walking the strip in morning before the desert sun is searing is a great way to experience the strip without the crowds. Not to mention the strip is around 4.5 miles long and is a great way to burn off that lavish dinner and cocktails from the night before.
Jukari Fit to Flex at The Bellagio
If exercise classes is more your speed the Bellagio hosts a one of a kind fitness class by Dustin Bradshaw called Jukari. The fitness instructor will increase your heart rate and help you break a sweat in a fun and low-impact  workout. The Jukari workout takes about 50-minutes and was created by Cirque du Soleil and Reebok They created Jukari to focus on  muscle endurance, flexibility, and abdominal strength. It's a pretty good burn so it's better for people with a good level of fitness.
Hike at the Hoover Dam
A 35 mile ride from the Las Vegas Strip is Lake Mead and the famous Hoover Dam. Get away from the hustle bustle of the city and hike the trails around the Hoover Dam. The lake Mead Recreation Area hosts many hiking trails suitable for beginner up to experienced hikers. Use area maps to find an appropriate trail for the time allotted and skill level.
Dance the Night Away
While you are in Las Vegas most importantly hit up one of the many dance clubs and cut a rug. One of the best ways to burn calories at night while having some cocktails is to get your dance on. Tao at the Ventian, Rok at New York, New York and Tryst at the Wynn are just a few hot spots to check out. Most large hotels have a night club and being a guest can help you get in without standing in line.
So balance out all of the poolside booze, gambling and indulgent eating with some of the fitness options while you are on your Vegas Vacation. There are tons of things to do off the beaten path to ensure you have a fun and fit vacation.