Perfect Carry on Luggage To Buy For Your Travel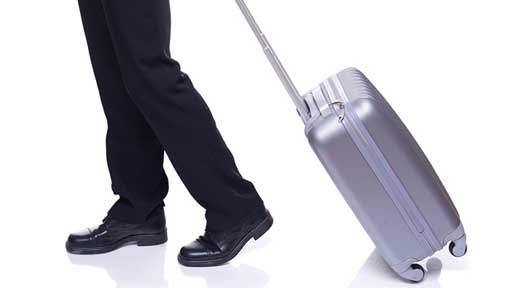 Perfect carry on luggage, Traveling is stressful. You have to make sure you get to the airport on time, pack everything you need, and follow the rules of the airline. But if you are going for a short trip and really only need a few items, you can get away with carry on luggage and eliminate the stress of possibly losing your clothing and avoid paying those excessive checked bag fees. The right method for your carry on luggage packing is the only way to do this. Every airline has a given slot for carry on bags and if yours doesn't fit the slot it won't pass as carry on. So to help you pack the perfect carry on luggage we have developed a few essential steps.
Perfect Carry on Luggage tips to Pack it all in one bag
Know what items are allowed before your trip
First and foremost remember that you can only pack certain items. No liquid more than 3 ounces and beware of other items like pocket knives and shaving razors. If you want to get past security avoid these non-essential items that will only make it harder for you to reach your destination.
Cabin Legal Size
Next you will need to make sure your bag is big enough for your essential's but small enough to fit where it needs to go. Don't over pack it or buy a bag that's too big or you will end up losing it to a flight attendant.
Once you have eliminated items you don't need and picked out the right bag you can then determine what you have to have for your trip. If you are going on a business trip then pack important items you will need during your stay. What isn't important shouldn't be put in the bag. Same thing goes for if you are traveling on vacation. Never bring what isn't absolutely necessary.
Packing Order and Method
By this point you should have everything laid out that you need and will be taking with you. It is time to start packing, now this is the fun part. Pack your shoes first. There are two reasons for this, one you don't want to dirty your clothes with the bottom of your shoes, and two you don't want to crush your shoes with the top of your bag. After your shoes, roll up your clothing like a burrito and place them on top of your shoes. On top of your clothes pack items like your tooth brush, cologne, and deodorant. This keeps your items separate and lets you know exactly what you packed without go through all your clothes.
To pack your bag right, try not to take too much stuff, and make an effort to follow airline rules and you should be on your way with your carry on bag in no time.
Most Recommended