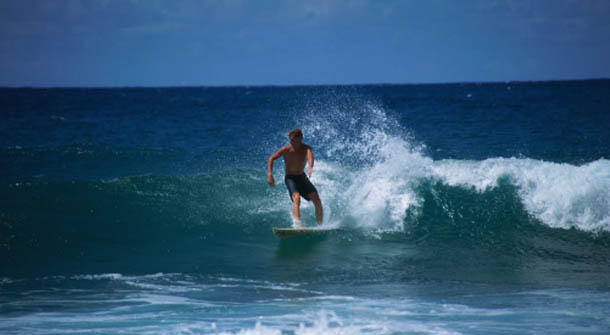 Almost to Mexico, just south of Corpus Christi, a sliver of a barrier island has been luring beach bums and beauties for sand, sun, and surf. Located right on the edge of a sub-oceanic shelf in the Gulf of Mexico, the normally calm waters of this region take a little jump up when they hit the rapidly ascending rock and coral shelf, causing surfable waves rarely seen in the Gulf. As well, the south end of South Padre Island is alongside an inlet, which also helps create good waves even without strong currents or heavy winds.
Take a South Padre Island Vacation
Things to do
Although the surf is one of the main attractions on this island, South Padre has a number of other delights to explore. Like all gulf locations, fishing is great here, and a number of fishing charters will take you out to catch everything from trout and snapper to flounder and even the occasional tuna. The long, straight strip is a favorite of motorcycle enthusiasts. The 1500-foot-long boardwalk is well traveled by nature lovers and families. Foodies will delight in the bountiful offering of seafood, southern treats, and surf and turf featuring famous Texas steaks. As well, there are a bunch of events going in April worth checking out.
Weekly Happenings
Every Sunday – Local Farmers Market – at "The Shores" near the Convention Center
Beach and Biker Fest – April 12-15
Captain Texas Slam Kayak Fishing Tournament – April 20-21 – Dolphin Cove
Texas State Surfing Championships – April 21-22 – www.surftgsa.org