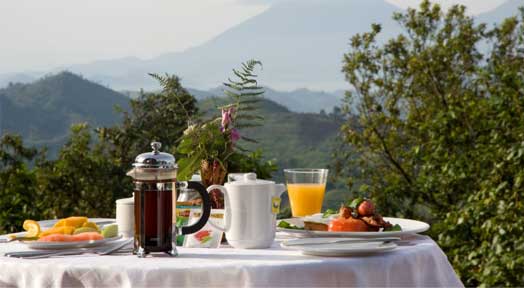 Ah... Spring Break... What other two-word statement could so neatly wrap up an idea of perfect relaxation, fun, partying, and terror about damaging your otherwise healthy lifestyle. If the spring break diet sounds like beer and hot dogs to you fear not, friends, there is a smart way to live it up, no matter where your Spring Break may take you.
What is the Spring Break Diet?
If you're one of the millions of professionals out there that don't get an official Spring Break, don't let yourself get sucked into the daily frivolity that may surround you. Accepting nightly invitations to join your teacher or post-graduate student pals may sound fun initially, but remember they can sleep in the following day. Without proper sleep, you're likely to make poor food decisions, over-consume caffeine, and skip your workout out of exhaustion.
Spring Break Family Activities
Maybe you don't have Spring Break, but your kids do. Bummer, right? Not necessarily. This is actually a great opportunity to involve your entire family in some fitness-related activities. Days are longer again thanks to Daylight Savings, so head out to the park for some ultimate Frisbee or even a good old fashioned game of tag. No one should just sit at home on Spring Break.
Now – if you're really committed to the traditional Spring Break idea, either because you're still lucky enough to get one or you arranged the vacation time to make it happen, you'll need to make a few adjustments to the typical Cancun drunken hookup fest. First (and this is important for two reasons), eat a nutritious and healthy breakfast.
Starting the Spring Break Diet
Start yourself on the spring break diet starting with a low-fat protein like eggs or turkey sausage along with some whole wheat toast and a glass of OJ is a good start. You'll want the energy for the late nights you'll be putting in, and a solid nutritional balance in your stomach will help offset some of the ill-effects of alcohol.
Change up your workout
Second, don't ditch your workout. Even if you're hungover, do some sort of physical activity. Just a few reps in the hotel gym, or a gentle-yet-brisk jog on the treadmill or beach can help release endorphins which counteract the headache and nausea of too much booze. Bring a big bottle of water and gulp it down as much as your body tells you too. If nothing else, you'll feel a little less guilty about the extra calories you're drinking if you're at least keeping up with some kind of workout. Combined with a healthy breakfast, you should be feeling just about re-set by early afternoon.
Up your hydration game
Lastly – pay it forward on hydration. For every two alcoholic beverages you consume, drink one glass of water. It won't affect your buzz (though you may visit the men's room more often). It will save you a bit on your bar tab. And, it'll help lessen the chance of a hangover the following day.