Tax Audit: Tips to Help You Avoid One this Year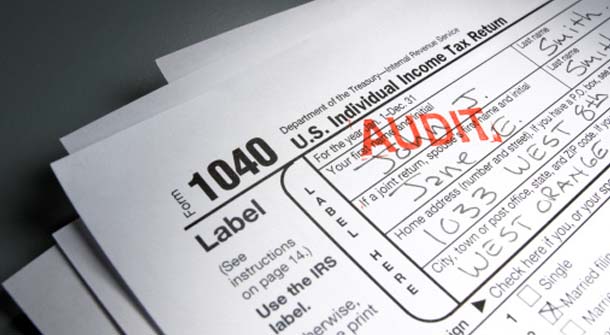 Tips to help you avoid a tax audit this year. Tax season is upon us and with that comes the worry of a tax audit that can end up taking up precious time, money and resources that you just don't have. Just like that old saying goes "Everyone fears the Taxman" and oftentimes the root of that fear starts and ends with an audit. Most of us will experience an audit at least once in our life, but for some audits are common and that is because they simply aren't taking the steps to help avoid a tax audit when they file their taxes. To help you lower your chances of an audit, we've compiled a few tips to avoid the hassle of one this year.
Tips to help you avoid a tax audit this year
Always Be Honest
One of the biggest reasons a person is subjected to an audit is because they weren't honest on their tax return. Yeah, it can be tempting to fudge the numbers and get a bigger tax return now, but doing so can cost you in the long run if those fudged numbers bring up a few red flags to the IRS. The more dishonest you are on your returns the higher the likelihood there is of you getting selected to have your income audited and every expense, deduction and receipt that you have will be scrutinized until all the answers are rooted out. So report all income, don't claim more than you are owed and don't put false information in the portion of the paperwork that deals with things such as dependents, filing status, etc.
Figure Out if You Should Self-File or Have a Pro Do It
Another thing to lead you towards the possibility of an audit is not knowing enough about tax law and filing a return to effectively file your yearly income tax return. Filing taxes can be a very confusing and complicated process that can quickly turn into a nightmare if you get lost in the multitude of instructions and information that is involved in filing. There is no shame in admitting that you aren't knowledgeable enough to do your own taxes and seeking help from a professional who knows the ins and outs of filing tax returns. Better yet, if you go with a professional many of them offer guarantees that the return will be accepted and they can help you get the highest return possible by finding every deduction or credit that you qualify for.
Be Wary of Excessive Deductions
For most standard deductions are considered "standard" for a reason and should be selected on a tax return. If you are a single person with no children and fairly straight forward expenses, don't finagle your returns by itemizing all of your deductions. Doing so can increase the likelihood of errors or an audit which can delay the acceptance of a return or cause you to incur a more involved taxing procedure that could cost you in the long run.
Make Sure You Truly Qualify for the EIC (Earned Income Credit)
The EIC is a credit designed for single individuals and families with a low to medium range income, but oftentimes those who don't qualify for it claim it nonetheless. The EIC is a credit that is refundable (basically you can qualify for it even if you don't pay taxes) and because of this it is highly scrutinized by the IRS, meaning the Taxman is very likely to identify individuals or families that don't qualify for it. If this happens it could mean anything from a lower return to legal problems if the IRS finds that you have defrauded the US government.
Most Recommended