Ways to Save Money Easily On a Tight Budget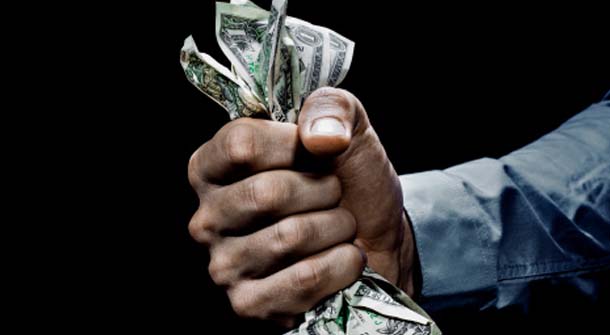 There are many different ways to save money easily, For many people today money is tight; from working a job that barely pays the bills to trying to keep a handle on a mortgage that is threatening to buckle right out from under you. Saving money is something we all could learn more about whether you are counting every dollar you spend or just want to put a little away for emergencies. That is why we have put together a list of 4 ways to save money easily without making huge changes that disrupt your lifestyle.
Best ways to save money easily
Start Making More Meals at Home
If you are one of those people who eats out practically every night of the week it might be a smart investment to cut back and start making meals at home even just 3 nights a week. If you aren't particularly skilled in the kitchen find easy one-pot meals like pasta, soups, casseroles and so forth that can be made by even the most cooking challenged guys. Doing this can help you save anywhere from $30 a week or $1,440 a year.
Start Buying Store Brands
When you go out grocery shopping do you reach for the Jif peanut butter or the off brand? If you reach for the Jif you might be paying about 30% more for your food than you have too. Many grocery stores have in-house brands that are just as well made and/or delicious as the name brands and they come in every kind of food, toiletry product and household item that you could ever need. Reaching for the store brand item instead could help you save $30 every two weeks or $720 a year.
Repurpose and By Used as Much as Possible
In today's world of excess it is all too often to take the things around us for granted by throwing out items that could be repurposed for other uses or by always wanting the newest thing available on the market. Sure it can be nice having new things, but oftentimes you can find gently used or repurposed items for a fraction of the cost. If you have a need for a new TV peruse the local classifieds section of your newspaper or surf Craigslist to see if you can find a used TV that meets your needs… you might be surprised at the gently used things you find for great prices. By purchasing used items you could save anywhere from 25%-75% if you are willing to make the effort… you can even find free items if your filling up to the challenge.
Swap Your Cable for the Internet
Did you know that more and more households are getting rid of their cable or satellite provider and switching to internet for their entertainment needs? Today you can find a wealth of online entertainment that stream live TV shows and movies with sites like Netflix, Hulu, Amazon Prime and many official broadcasting websites like NBC, FX, ABC, HBO and many more. Traditionally cable and satellite usually runs about $100-$150 on average, by switching to online entertainment can cut that down to just $10-$30 a month depending on what memberships you choose go with.
Most Recommended