World's most Expensive Tequila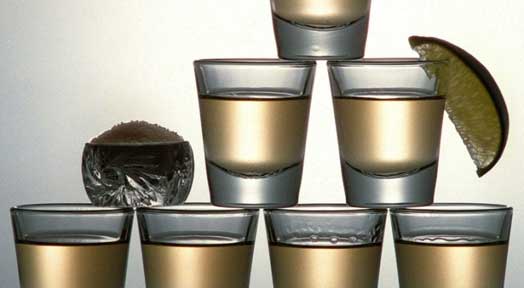 Among the world's elitist hobbies there comes the art and love for fine Tequila. Those fortunate enough to purchase expensive tequila's are always looking for the best of the best bottle. Artist's throughout the world work to refine and perfect the smoothest of all Tequila's until they can justly be sold for thousands of dollars. But only a few ever reach their goal. And that creates the world's most expensive Tequila's. For those that wish to discover the best tasting tequila's and who have the budget to do so, there are several considered to be the most expensive in the world.
Top Countdown of the worlds most expensive tequila
5. Tres-Quatro-Cinco
This bottle of Mexican tequila goes for about $500 per bottle, and is produced by the Fonseca Family of Jalisco, Mexico. The spirit is made of 100% Weber Blue agave plant, and only 1000 bottles of it have ever been made. It is smooth in taste and unlike other expensive bottles the price comes from the product within the bottle not the bottle itself.
4. AsomBroso Reserva Del Porto
At $1,100 dollars per bottle Del Porto lives up to all the hype. Made with 7-10 year aged 100% pure hand selected blue agave plants, Del Porto is sweet and smooth. But this tequila is not made to shoot, but rather to sip and enjoy. Its flavor is rich and sweet at the same time, but the price tag is what makes it one of the most sought after tequila's in the world.
3. Jose Cuervo 1800 Coleccion
Jose Cuervo may be a popular tequila to buy as shots for everyone in the bar, but his 1800 collection is not one many can afford to take a single shot of. At $1,800 a bottle a single serving costs over $380 at one San Francisco Mexican restaurant. From growing the agave plant to distillation, this bottle of tequila is kept under close surveillance. Coleccion is aged in charred French Oak barrels and sold in a Belgian-crystal Decanter designed by Mexican artist Alejandro Colunga.
2. Dos Lunas Grand Reserve
$2,500 dollars may seem like an awful lot for a small bottle of tequila but when you consider the meticulous process involved in creating this delicious tequila you may begin to understand its worth. Top of the line agave plants are selected the distilled for purity, and then another 10 years goes by to age the tequila. Once it is aged it is poured into hand blown Baccarat decanters. With only 1,000 bottles ever made, Dos Lunas proves its luxury status on the world's stage.
1. Ultra Premium Tequila Ley .925 Pasion Azteca
Azteca blows its competition out of the water with its $3.5 million dollar price tag. But while the tequila itself is very expensive, and is made from a 7 year old 100% blue agave plant, the outside of the bottle is the reason for the price. Over 4,000 diamonds totaling a staggering 328 carats surround the bottle which is itself crafted from 5 pounds of Platinum. Talk about a luxury bottle of tequila!
No matter your financial means, these world's most expensive tequilas can still be appreciated from afar
Most Recommended