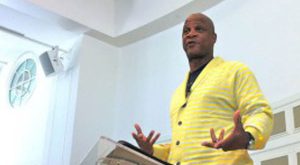 In his modest new home in St. Peters, Missouri, there are no pictures or memorabilia of a the baseball playing Darryl Strawberry. In fact, if you didn't know of that he was an eight-time major league All-Star, you would never know by walking into his home.
Darryl Strawberry has a new mission in life
Strawberry, now 51, became an ordained minister three years ago and, along with his new wife, Tracy. Together, the couple runs strawberryministries.org and the Darryl and Tracy Strawberry Christian Recovery Program that is located in Longview, Texas. They hope to expand their operations to other areas such as St. Louis and Orlando.
Earlier Trials and Tribulations
It's been a long road for Strawberry. Much of his troubled life is well known. The former Mets and Yankees star who hit 335 home runs in his major league career became addicted to alcohol and drugs and his life continued on a downward spiral for many years.
Turning it all around
He met Tracy 13 years ago at a narcotics center convention in Tampa. She was addicted to crack cocaine and crystal meth but had been clean for a year. She had become involved in a church and was doing well when she Strawberry.
Tracy, who initially wanted nothing to do with the former All-Star, was introduced to him by a mutual friend. The two talked the entire night and they kept doing so day after day eventually becoming a couple. While she was clean, Strawberry continued to battle his demons.
Eventually, she left Florida for home, Missouri, and went to live with her parents. Strawberry could follow her only if he committed himself to giving up his addiction and working with her in the church.
Living his best life
Darryl Strawberry was $3 million in debt and his life was in shambles, but he made the commitment. Now, Pastor Strawberry will be on hand next week when the MLB All-Star game comes to the Mets Citi Field. He will bring his 13-year-old daughter Jewel to the game's festivities and to the place where he helped the Mets win the World Series in 1986. He'll leave, proud of what he accomplished, and head back to his new life helping people get their lives back on track.