Do You Dejavu? Superbowl XLVI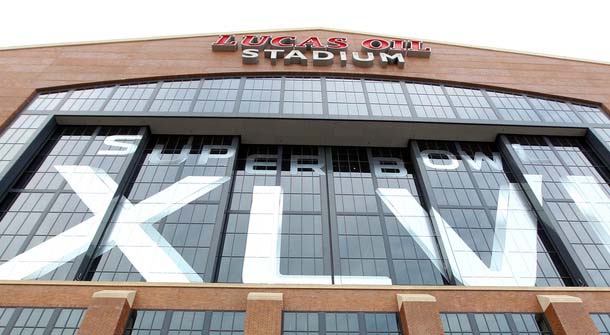 Wait, wait, we know this one… it's the one where the non-injured Manning plays against Tom Brady in one of the biggest games in all of sports. But is this year's Superbowl XLVI match up of the Giants and Patriots the same thing we saw in 2007? Not by a long shot…
Superbowl XLVI Here we Go Again
When we saw Eli Manning and the New York Giants take on the undefeated New England Patriots in '07, we all had our expectations of how things would turn out. And the vast majority of us were surprised (and, in some cases, overjoyed) by the stunning upset of David over Goliath. So what's changed this time around?
The Patriots are still the undisputed powerhouse in the NFL (14-3 on the season) while the Giants have stopped and started a bit (finishing 10-7 with an ugly 4-game losing streak, though they did hand the Pats one of those 3 losses). Decisive wins in the postseason by the Pats, or the right of earning a bye out of the wildcard game offer sharp contrast to hard-fought, though wildly entertaining battles by the Giants all the way through the playoffs.
Sounds a lot like the same ol' song and dance… doesn't it? But if you listen carefully, you'll see it's going to be a much different show this time around. While Manning and the G-Men are wiser, more experienced and more seasoned across the board, it also means they're older. We're not coming out and saying they're slow or off their game, but we are saying they've seen enough games to "know better" than they did in 2007 when everyone said they couldn't win.
Will this Giants team be able to face adversity with the same devil-may-care attitude as they did four years ago? Only time will tell in the end. But if the playoffs are any indication, they seem just shy of that swagger from 2007. At the same time, virtually everyone on the Patriots is younger, newer and faster, except for Brady. Seau, Vrabel, Harrison and Bruschi have been replaced by new defensive superstars, Spikes, McCourty, Chung and Arrington. Gronkowski (assuming he plays as expected), Hernandez and Green-Ellis are contributing to a balanced offense that leaned heavy on the pass when last the two teams met.
Of course, no one can deny the greatness of the two QBs in charge this year – the younger Manning is definitely carving out his place in the NFL (and family) hall of fame, an honor, no doubt, Brady will also receive when the time comes.
So, draw. Pats offense vs. gritty Giant defense? Also a draw. Creative, hardnosed Giant offense vs. swift, powerful Pats D? You guessed it. Another draw. That leaves us with special teams… Tricky matchup at best since it's very apples to oranges when you compare the two. Giants kickers may not have the legs seen on the Patriots, but by and large the team delivers better coverage on kickoff and punt returns. However, if this comes down to a game of inches (which is our prediction by the way), then it very well may be best to have some extra distance coming down the stretch for game-winning or tying field-goal attempts.
Most Recommended