Former Heavyweight Champion Ken Norton Passes Away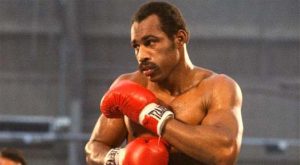 Former champion Ken Norton, the only heavyweight champ to never win a title in the ring, passed away late Wednesday at the age of 70. In 1973, Norton battled Muhammad Ali breaking his jaw and becoming just the second man to ever beat him.
Norton started boxing while on active duty in the Marine Corps and began his professional career in 1967 after he was discharged. Early on, Norton pounded his way through several no-name opponents before landing his first big break – a chance to fight Ali.
Ali had been beaten for the first time in 1971 by Joe Frazier in the first of their epic battles and was making his rounds at attempting to win back his title. While training for the fight with Norton, Ali injured his ankle. His camp wanted to call off the fight, but Ali resisted saying "it's not going to be that tough."
Norton responded and broke Ali's jaw in the early rounds of the fight. The injury allowed Norton to do whatever he wanted. With his large muscular body and strong jabs, Norton worked over the former champ and won. The victory put him on the boxing map and, six months later, he was back at it in a rematch with Ali. Norton lost in a split decision.
Norton's son, Ken Norton Jr., learned the value of hard work from his father and wound up an All-American football player at UCLA. He went on to spend 13 years in the NFL and won three Super Bowl championships. He is currently a Seattle Seahawks assistant coach. Norton Jr. and his father had a tumultuous relationship for many years before finally reconciling in the mid-1990s.
Norton Sr. won his heavyweight title in 1977 when Leon Spinks decided to go ahead and fight Ali in a rematch. Spinks was required by the World Boxing Council to face a mandatory challenger. As a result, the WBC declared Norton the new heavyweight champion.
Norton would then fight Larry Holmes in one of the greatest fights of all time in June of 1978. The fight went 15 rounds and Holmes won a split decision by a single point to claim the heavyweight title. Norton would never be champion again. He fought only five more times after the loss, the final fight an embarrassing loss to Gerry Cooney in 1981.
Norton finished his boxing career 42-7-1 with 33 knockouts. He is a member of the World Boxing Hall of Fame and the International Boxing Hall of Fame.
Most Recommended