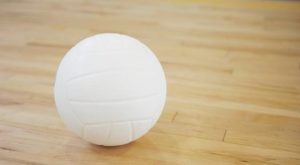 Erin Cox thought she was doing the right thing when she received a text message from a friend in need. The friend was at a party and was too drunk to drive home. Cox, a senior at North Andover (Mass.) High School, arrived at the party and drove her friend home.
The results of her coming to the aid of a friend have not been so kind. Cox, an all-star volleyball player and honor student at North Andover, was suspended this week for five games and was stripped of her title as volleyball team captain.
When Cox arrived at the party to pick up her friend, police were also converging on the scene having responded to reports of an underage drinking party. Several people in attendance were arrested for underage possession of alcohol and others, including Cox, were issued summonses to appear in court.
Police cleared Cox, who said she did not drink at the party. She was not in possession of any alcohol and Brian Neeley, a Boxford police officer, vouched for her sobriety. Still, Cox was issued the summons to appear in court.
As a result, the North Andover High School, which has a zero tolerance policy related to drugs and alcohol, found that Cox was in violation of the school code. The North Andover student handbook states that any student leader that is involved in an incident involving drugs or alcohol will lose their position of leadership, plus any other consequences.
The Cox family has filed a lawsuit against the school district to have the decision reversed. A local judge ruled that the court did not have jurisdiction in the case.
Regardless, Eleanor Cox, Erin's mother, is proud of her daughter. "She did what she thought was right, and I'm very proud of her," she said.
Jon Longley, the North Andover athletic director, nor any representative from the school district would respond to any questions from the media. Wendy Murphy, the Cox's attorney, released a statement to "Good Morning America" on Tuesday stating that by punishing Erin Cox the school district is sending a message to young people to let friends drive drunk for fear of getting in trouble at school.