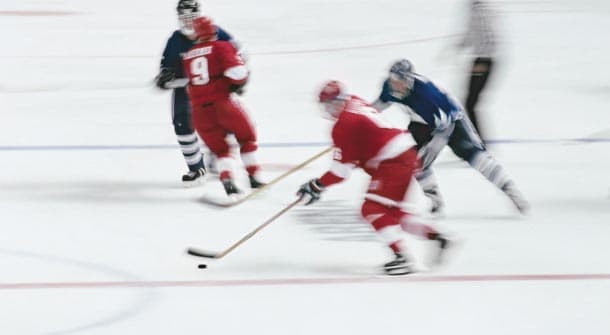 The three week nightmare which employed National Football League (NFL) replacement officials finally ended last week. Fans, players, and organizations could not have been happier as the NFL referee lockout ended for good. It is difficult enough to win games in the NFL and having to compete with poor officiating was far too much. Just ask the Green Bay Packers.
Now that the NFL is back in order, the National Hockey League (NHL) must find its way as well. NHL owners declared a lockout of the members of the National Hockey League Players Association (NHLPA) after a new agreement could not be reached before the September 15, 2012, deadline.
The NHL and NHLPA have been in talks since the league's labor contract expired in hopes of salvaging the NHL season. To date, the entire preseason schedule has been canceled.
The owner's issues are simple. After having won a favorable salary cap in their current collective bargaining agreement, owners in the NHL are arguing to take additional financial concessions from the players. They would like to reduce the players' guaranteed shared of 57% of hockey revenues, introduce term limits on contracts, change free agency rules, and eliminate salary arbitration.
Players have countered back by pointing out that the NHL has grown from $2.1 billion to $3.3 billion under the expired deal. Therefore, if teams are not making money, they should reassess their clubs' formula in which they share revenue. In other words, hire management that can fix it.
NHL Hall of Fame Legend Wayne Gretzky recently chimed in on the NHL lockout situation. "I believe in my heart, maybe because I'm such a big hockey fan, that they will be playing by Jan. 1. I think the hard part of their deal was the last negotiations (in 2004) of players agreeing to a salary cap," stated Gretzky.
Gretzky is optimistic. Fans are optimistic. With the cancellation of regular season games a certainty at this point, NHL fans desperately want a deal to be struck so the entire 2012-2013 is not lost.
If past experience has taught us anything, it's that both sides won't begin to budge until there are consequences. For the NFL it took three weeks of poor officiating for the referee lockout to end. For the NHL it may take the loss of a few months of revenue (on both sides) and the cancellation of 20-30 regular season games, before a deal is struck.
We all wish things could play out differently but as fans we'll ultimately take what we can get. Weeks, months, after the NHL lockout has ended, we will forgive and forget. We always do.