Utah Teen Charged in Death of Soccer Referee Ricardo Portillo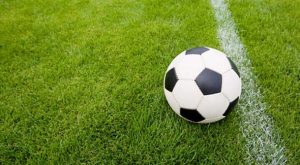 The 17-year-old Utah teen that threw the punch that eventually killed 46-year-old Ricardo Portillo, was formally charged with homicide by assault in a Salt Lake City courtroom.
The teen, whose name is being withheld because he is a minor, was participating in a rec league soccer game on April 27th in Taylorsville, a suburb of Salt Lake City. Playing as a goalie, the teen was penalized by the referee, Portillo, for pushing an opponent. The teen and Portillo argued and then the young man punched Portillo in the jaw.
Portillo arrived at a local hospital where his condition was listed as fair, before dropping into a coma. He would never regain consciousness and as a result of his injuries died last Saturday. An autopsy report confirms the cause of death as the result of a blow to the head.
Salt Lake City County District Attorney Sim Gill is seeking to try the teen as an adult. Gill is hoping that since the teen turns 18 in the next five months the court will allow him to be tried as an adult. He is currently being held on $100,000 bail in a juvenile detention center.
Gill explained the charge of homicide by assault, which is somewhat less serious than a manslaughter charge and definitely less severe than a murder charge. Neither murder nor manslaughter was an option for Gill who stated there was no way to show any premeditation or intent. For murder and manslaughter charges to stick, a prosecutor must prove the mental state of the accused.
Portillo was born in Mexico but had lived in Utah for the past 17 years. He is survived by his three daughters and four grandchildren. The soccer league, La Liga Continental de Futbol, in which the incident took place, will hold a soccer tournament for co-ed adults in Portillo's honor over Memorial Day weekend on May 25th and 26th. All of the proceeds will be donated to Portillo's family.
Most Recommended