Ways To Meet Women With These Activities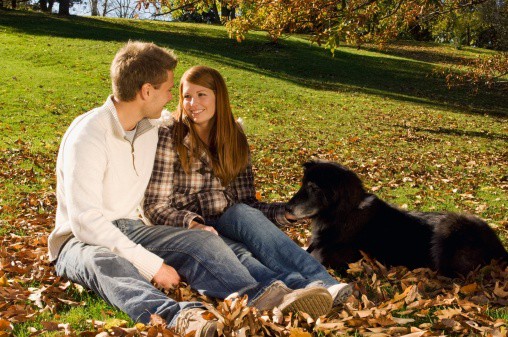 Meeting women is not just about spouting some half-brained pick up line and hoping for the best. If you want to meet women, you'll need to be smart, have a strategy and be prepared because sparks can happen anytime, anywhere.
Activities that can help you to meet women
Meet Women Walking Your Dog
Dogs are great judges of character in addition to being man's best friend. Taking your dog for a walk in the dog park is not only great exercise for both of you but it gives each of you the opportunity to meet some new friends of your own. This has become such a trend that a company called Leashes and Lovers has taken notice. It hosts parties for single pet owners to meet, chat, and share stories about their four-legged matchmakers. Check them out and see if they're in your area.
Shopping for Hardware Supplies
While looking for some wood for your kitchen cabinet, you may just meet your next date. Home repair chains like Ace, Loews, and Home Depot are filled with single women who want to learn how to fix and do their own repairs. In fact, these chains hold regular DIY classes on painting and even building simple furniture pieces. So if you're looking to meet someone interesting while you learn how to build the strongest bookshelves ever, check out your local hardware store for classes.
Drinking and Eating
When it comes to food, the answer is usually "Yes." That's one of the reasons why a lot of dating sites are holding seminars on cooking and mixology. Singles come together to learn how to cook classic French, Japanese or Spanish dishes and make some of the traditional cocktails. The idea is to laugh, chat, eat, and make a private date to do it again. Take a chance and learn something new.
Playing Your Favorite Sport
Men love sports and so do women. Some of them even play in community leagues such as kickball or even tag football. Join a local league of your choice and get started. You can warm up, chat, play, and get together afterwards to talk about the game. It's a great way to get to know someone in a relaxed environment on fun terms.
Traveling
When you're sitting in a terminal, waiting for your plane, it's easy to bond over bad service and how late this flight was the last time you were there. Sitting on a plane or a train, you get the chance to meet other travelers and share stories. Many women have gushed about how they met interesting men while waiting for a train or sitting next to them on a plane or even on a train.
Partying with Friends
The club scene is noisy and not the best place to get to know someone. If you are into having potluck dinner parties or even game parties, invite a few of your friends and ask them to invite some other single women friends they know. Love may not spark the first time but at least you'll meet some new people you can add to the next one.
The key to meeting women is to get out there. If you're doing something you enjoy, you'll naturally attract women who will want to get to know you better.
Most Recommended