Are You Being Catfished 4 Signs to Look For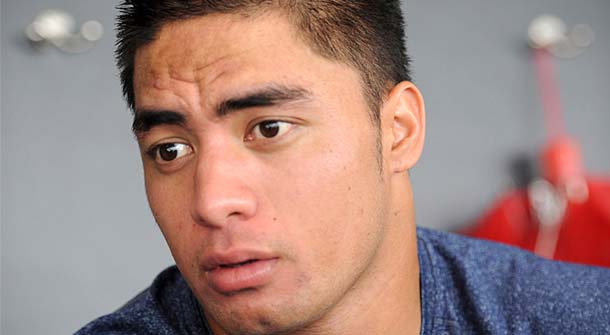 Unless you've been living under a rock, you've probably heard about Notre Dame's linebacker Manti Te'o's girlfriend hoax. The whole "catfished" debacle as the fact that Manti Te'o was either deceived into believing that he had a real, live girlfriend on the other end of his Facebook messages or trying to make up said girlfriend to appear more worldly and "cool". With the press going nuts over the event and the whole world turning Manti Te'o into a string of one-liner jokes, we thought it would be a smart thing to give guys like you a guide of what signs to look for encase you've been "catfished" by an online relationship.
Are your being catfished 4 signs to look for
Sign #1:
She's Just a Little Too Perfect
Have you ever thought that an online girlfriend was a little too perfect? She looks gorgeous, is into all the same things you are and she's "lady in the streets and a freak in the bedroom". Chances are that if she is a little too perfect, so perfect that she's fake. Sure, you may find someone out there who seems perfect, but all too soon the flaws come out and they are a little more real… so if you can't find the flaws, beware the catfishing.
Sign #2:
She's Unwilling to Meet
The whole point of an online relationship is that at some point you meet in person and build your relationship from there. However, if you come across a woman online who even after months of emailing, chatting and messaging each other is unwilling to meet, it might be a sign that meeting in person would expose the fact that she isn't who she appears to be.
Sign #3:
She's Unavailable to Video Chat
Video chats are an inherent part of an online relationship as they allow the "face to face" time without actually meeting in person, but is she always busy or having problems with her computer when it comes time to video chat? This could be a sign that she is either afraid to show you what she really looks like or she isn't a "she" at all.
Sign #4:
She's a Foreigner
We all seen those ads for phone sex lines that have hot Russian women ready and waiting to chat with you, but that are in reality is a 45 year old woman from Chicago with six kids and a passion for knitting … well, this is kind of the same thing. The "exotic" beauty who is looking for love is the biggest scam on the internet and 9 times out of 10 is a sign that you've been catfished and she's not exactly who she appears to be.
Most Recommended