Dealing with Temptation When Your In A relationship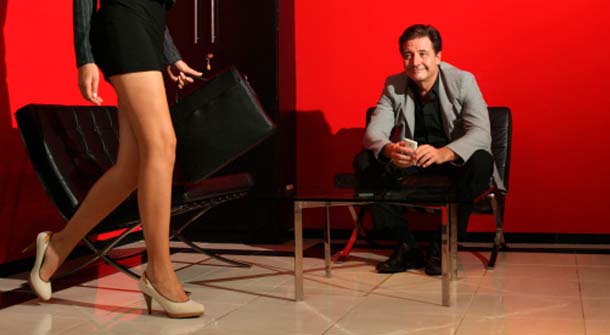 Dealing with temptation when You are in a committed relationship, temptation can strikes at anytime. Whether it's the constant over-sexed images on TV or a temptation closer to home (say, your hot co-worker), over the course of your relationship you can be faced with the urge – and maybe even the opportunity – to cheat. So what is the best advice to help you remain true to your partner?
Top Three Tips on Dealing with Temptation
1. Acknowlege it –
When you are dealing with temptation, acknowledge it, but do not entertain it. Don't cling to those fantasies – especially if the object of your fantasies is someone close to you, making cheating a real feasible possibility. Sure, it could hurt your partner's feelings to find out that you fantasize about Angelina Jolie, but she'd never be a real threat. However, if you are girlfriend's sister or friend becomes the object of your thoughts, you need to squash that as quickly as possible.
2. Nit pick and focus on the less appealing aspects
Once you have acknowledged the object of your fantasy, if you cannot just forget about her, focus on her less appealing aspects. Whether it is a nasal voice, a weird tattoo, or a face she makes. As long as you are reminding yourself that she is not better for you than the woman whom you are actually with, you will be less likely to lose yourself in the heat of the moment.
One of the greatest pitfalls people find when they are thinking about cheating is that they build it up too much. This new, tempting woman is not necessarily better than the person you are with – she is just new to you! Chances are the person that you are in a long-term relationship with is a much better match for you and the grass is not any greener on the other side.
3. Don't get caught up in the moment
The single best advice when dealing with temptation – Never forget the consequences. Take everything into consideration. Are you so miserable in your current relationship that sleeping with someone else is worth losing what you have? Are you even unhappy, or are you just bored? Regardless, you have to be aware that if you give into the temptation to cheat on your partner, and he or she finds out, there is a good chance you will lose that person for good.
In addition, even if your partner chooses to be a better person than you and stays with you even after your infidelity has come to light, your relationship may never be the same. Once you violate that trust, it can take years for the relationship to fully recover, and even when it does, it leaves scars and things will never be the same.
So if you are thinking about succumbing to temptation, don't take it lightly. Your relationship can be fixed, but it is much less painful and quicker to fix it if you have not added infidelity to the list of problems.
Most Recommended