First Date Tips Advice To Get A Second Date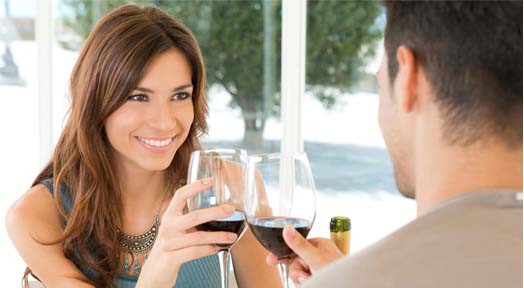 First date tips ideas for men. Whether you are just getting back in the dating scene or just starting to go on real dates with women it's good to know the tricks of the trade. With all of the excitement and anticipation it can be hard to prepare for a first date and awkward if you are not quite sure what to do. If you are reading this article you are off to a good start to set yourself up for success.
Tips and ideas for men on a first date
Let her pick the place
Chivalry would suggest that it's up to the guy to pick the place but not necessarily. Check with her to see what her interests are and take her input to make sure you pick the right venue. For example you wouldn't want to bring a vegetarian to a steakhouse. If she wants you to take the lead and pick the place stick to restaurants with good overall ratings that have ample menu choices. Or go out on a limb and try a more unconventional date like ice skating or cooking class where you get to eat your creation once finished.
Pay up
No matter what the venue always pay on the first date. Even if she offers grab the bill and pay up, no going Dutch! There is no quicker way to disqualify you for a second date than the awkward who's going to pay moment. If she is worth keeping around she can pick up the tab another time.
Read up
Get up to date on current events to help keep the conversation flowing. There will always be many topics to cover on a first date and the best way to fill in the gaps is to talk about what's going on in the world.
Mind your manners: first date tips
Do all of the little things your mom always tried to make you do growing up. This includes no talking with your mouthful, elbows off the table, no slurping and all other table manners. You don't want to look like a heathen right off the bat.
Keep it in your pants: first date tips
If you have a great chemistry chances are there may be some sexual tension between you and your date. Resist all urges to get her in to bed on the first night. Chances are you both regret it the next day. Also if she is willing to get down with you on the first date she's probably done it before and that not the girl for you. So hold out for a lady and don't push the envelope.
Most Recommended