Humor in a Relationship – Why it's Important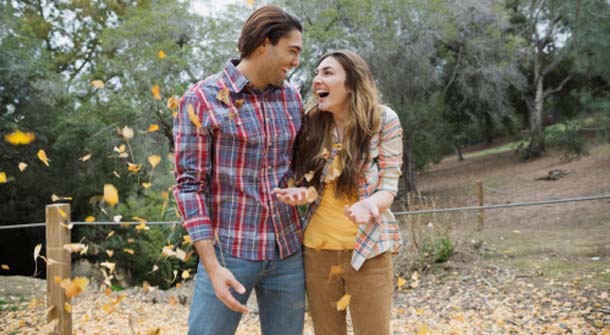 We all have heard about how both men and women find humor to be an important, even attractive quality in the opposite sex. In fact, humor occupies a vital place in the role of many successful relationships. Sharing a sense of humor in a relationship can help a relationship overcome many of the hurdles that often stop promising relationships from fully developing.
Humor in a relationship why its important
There are a number of reasons why humor in a relationship is important and why couples should take the time to understand why. Everyone has a sense of humor within them and fleshing it out even a bit can help strengthen the bonds between couples. Here are a number of reasons why you should encourage good humor in your relationship.
Couples who Laugh Together tend to Stay
Couples who laugh with each other tend to build strong trust and have a much more powerful bond. This can be very important when facing tough situations that all couples will eventually have to endure.
Avoiding Boredom
One of the biggest killers of a relationship is boredom. A lack of humor often leads to a relationship fizzling out at a certain point. This is why couples who laugh together quite often avoid those boring times that can negatively affect the time they spend together. When such times fall upon a couple, having a sense of humor can help them get through it much easier.
Make Time to Have Fun
You should make time to go out and have fun in your relationship. Even if it's just a trip to the park or your favorite diner, setting aside time to have fun together can lead to the best moments in your relationship. There are many things you can do to perk things up a bit, such as having a fun date at a place of amusement, watching your favorite funny films together or even just acting a bit silly once in a while.
Don't Wait for "Spontaneity" to Happen
It may seem somewhat unnatural to "plan" to have fun since we often think of humor as being more spontaneous. While to a certain extent this is true, the fact of the matter is that couples can't just sit around and wait for the "fun" to begin, you have to go out and create it. This means that you should set aside a little time to enjoy a laugh. Perhaps tell a joke or bring up a favorite story from the past or something that both of you can share a laugh together.
Having a sense of humor in a relationship can get you through the bad times as well. When everything is looking bleak, a being able to share a laugh can put a great deal of perspective on the situation. In this manner, you can better take on the challenges that life puts in front of you and together get through these tough times. A sense of humor is in part the human spirit that will not give up. For couples who want a better chance to succeed, developing that sense of humor can do wonders.
Most Recommended