Last Longer in the Bedroom With These Tips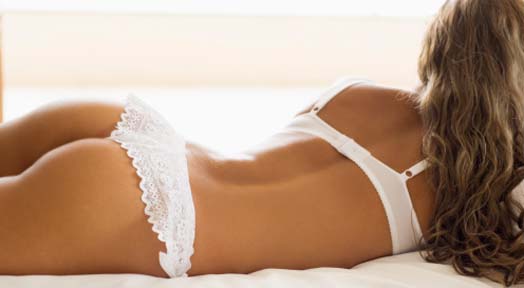 Let's face it, for many men staying power is an issue when the average man orgasms within about 10 minutes while it takes the woman between 20-30 minutes. Being able to last longer in the bedroom and cross the finish line with your lady love is a pretty big priority when it comes to satisfying her and towards satisfying your own sense of manly pride. With such a disadvantage, how can you prolong that early finishing before she's ready? Here are 5 tips to help you do just that.
Five tips to help you last longer in the bedroom
Figure Out the Art of Masturbation
Yes, it seems a little odd to suggest more orgasms (by yourself) as a way to help you last longer, but mastering the art of masturbation you can help to build up your stamina in bed when it counts. Learn how to slowly stimulate yourself to just the point before climax and then back off, over and over until you are able to successfully masturbate for 15 minutes or longer.
Get Your Kegel On
Kegels for those of you not in the know are exercises that strengthen the muscles around your pubic area that can help you to physically stave off an orgasm by tightening muscles at the right moment. Start off by tying to turn on and off your urine flow mid stream several times each time you use the bathroom. By doing this you can strengthen those muscles and enable your ability to clench them tightly when an orgasm is building too soon.
Help Her Relieve a Little Pressure Before the Main Event
Many men have found that helping a woman orgasm before the actual main event can help to keep the stimulation at a minimum while ensuring that she is ready to cross the threshold a second time earlier than usual when you are about ready to climax.
Bring on the Cowgirl!
The missionary position is a tried and true position that has helped men a men to reach their climax, but oftentimes it allows the men (that's you) to be in control and ultimately, reach that finish line. Instead, have her climb on top next time. This helps her set the pace and is a slightly less stimulating position for your penis, which helps you stay at a more even level until you are both ready to climax.
Use the "Squeeze" Trick
If you haven't been able to master a longer masturbation time or strengthen the muscles around your urethra, doing the "squeeze" trick can help. Do this by wrapping a finger and a thumb around the tip of your penis just under the head and squeezing slightly. This contracts the urethra and sends the blood that was pumping to your penis (and making it rise) to lessen slightly and allows you to get a handle on your control for a few moments so that you don't go off early. Try these tips above and you will last longer in the bedroom
Most Recommended