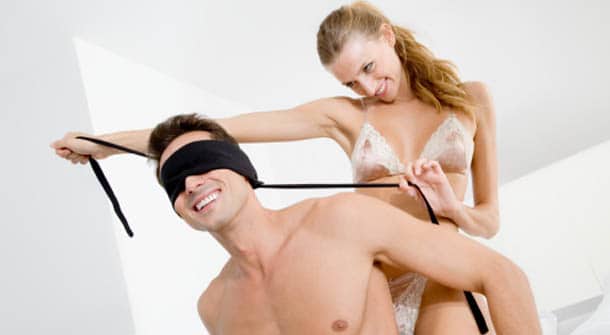 With reverse role playing mens started to feel the heat and womens started experimenting more than their sexuality. So maybe you're one of those adventurous types that experiments with costumes and reverse role playing and role playing on a regular basis... But have you considered reversing the stereotypes for some additional excitement? We're not suggesting that guys don ladies' lingerie but you can switch up the traditional gender roles associated with certain situations and attire.
How to use reverse role playing to turn up the heat
Maybe the helpless damsel in distress is more of a take-charge Joan of Arc kinda gal. Or perhaps the caveman is really a sensitive soul that needs gentle nurturing in contrast to the harsh paleo world he comes from. Besides giving new life to your role playing wardrobe, you might be surprised at the emotions and passions that emerge when pushed out of your comfort zone. It may even be that you need to get uncomfortable for a change by limiting your movement with a silk scarf, or limiting your vision with a blindfold. Test your limits and do a turn on the flip side. We can guarantee you that it could make your married life excited and of course it gives you feel something new and of course doing someting new into daily life excites you more.
Make sure your partner is on board
It is important to keep your partner, of thinking that he/she is left behind in their sexual journey and it is an important role in this, reverse role playing also increse excitement. Through reverse role playing you can just fulfill your fantasies. You may think about your own desire which might fulfill by reverese role playing. Don't be afraid asking what you actually want. This will be very simple like using dirty talk to change your usual dynamic with your partner. So in one word I would say that reverse role playing is a way to fullill all of your fantasies. Sometime that definitley count as comfortability for each other.