Sexy Role Play to Get Her in the Mood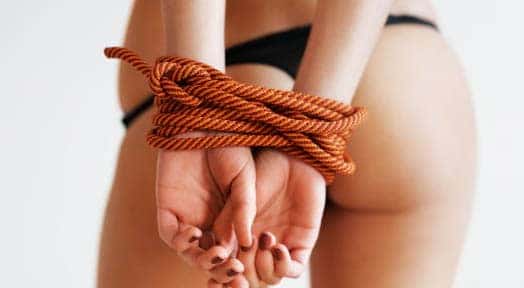 Do you and your girl want to take things up a notch in the bedroom but are at a loss on the best way to do it? Well, luckily for you we are the experts on everything sex and we can help you get to the next stage in your sex life without ruining your chances of getting what you want out of the deal. To get her in the mood we have a list of 6 sexy role play scenarios that will knock her socks off and give you the best sex of your life!
6 Sexy role play scenarios to get her in the mood
One Night Stand
Bars are notorious locations to meet hot strangers and hookup. If you are in a serious relationship you can re-create this scenario by picking the hottest bar in town and meeting each other there at a given time. You both should be looking your best, her with a sexy dress on and you with your best looking outfit on. Once there, hit on each other and get frisky on your way back to your house.
Doctor-Nurse
The Internet is full of sexy costume and prop ideas for this role playing adventure. Have her dress up as a nurse (full cleavage bearing it all) and you dress up as the doctor. You can start with finger propping and a full on examination. You can also choose to be a patient and she the nurse prepping you before you see the doctor.
Actress-Director
Every young girl dreams of making it big and will do just about anything to get the role of a lifetime. Put her in this fantasy and make her beg you to hire her for the job. Your expertise in the field gives you the power to tell her exactly what she has to do to make it big.
Prostitute-Customer
Let her bring out her inner whore by putting on the sluttiest outfit she has and prancing around begging for your attention. She should be forced to do whatever your requests are and cannot say no to any activity you are willing to 'pay' for. She will love it because it gives you freedom to do anything you both have dreamed of without feeling guilty for it.
Student-Teacher
This one can put her in the driver's seat as a naughty teacher. She can wear a bun, business suit, and glasses and you can wear a massive erection to this party. She can lay down the rules for you and grade you based on your performance. Want that A+? Then you better bring your best moves to her high heel wearing feet.
Cops and Robber
Every woman loves a man in uniform, and you can use this to your advantage in the bedroom. Gather your supplies as she is the thief breaking in to the home and you the SWAT officer breaking down the door to bring her to justice. She will like it for the sense of chase and excitement and you will love it because once you find her she is all yours!
Don't be shy, role playing can be exciting and extremely sexy if you just relax and enjoy it!
Most Recommended