Dating Rules of Engagement Tips To Follow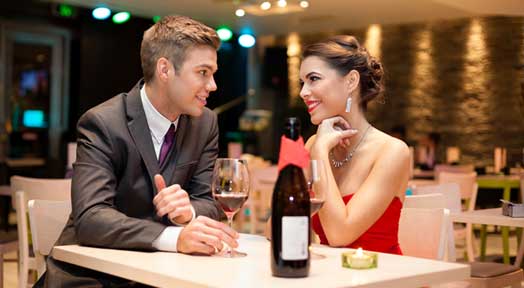 Whether you're new to the dating scene, an old pro, or newly returned to the singles world, there are a set of unwritten rules of engagement that are of great benefit to those who know them and follow their commands. Not sure if you're up to the latest? Here are the top three considerations for each gender for making their relationship better. Dating Rules of engagement to take your relationship to a more physical level.
The new dating rules of engagement
Guys:
1. Let Her Lead:
There's nothing wrong in today's day and age with a woman who knows what she wants in the bedroom. In fact, she may just surprise you with her confidence and creativity. But – if you insist that you initiate sex and that intimacy has to be on your terms, you could shut down a whole world of opportunities she was ready to give you.
2. Don't Be THAT Guy:
You'd be surprised how many women wish, no, yearn for a man that's not the stereotypical tall, dark, handsome and rich. What's more, women typically spot a fake from a mile away, or at least when he opens his mouth. Try a little honesty and you'll be pleased with what she'll reveal in return.
3. It's Not ALL About Commitment:
Sure, you're still going to find women out there that use sex as leverage towards a committed monogamous relationship that's headed towards marriage. But with increasing frequency, women are embracing their roles as sexual beings who like to have a good time, too. Respect them as equals on the playing field and they'll reward you well.
Gals:
1. They SEE You Already: dating rules of engagement
There's a fine line between attracting attention and looking desperate. Even tried-and-true favorites like stiletto heels and a body-skimming dress can epically fail when pushed to extremes. Think less is more… you don't need the sky high heels, red "do-me" lipstick, skin-tight dress, pushed-up cleavage, body glitter, inch-thick mascara and thigh-high stockings all on the same evening. Want to be treated like a lady? Start by acting like one.
2. It's a Conversation; Not a Contest:
No one wants to hear about your ex, how great/horrible he was or how everyone thinks your best friend is hot but is actually a psycho. If they're talking to you, they want to know about you. So keep their focus on your own personality by refraining from comparisons.
3. Accept Some Adventure: dating rules of engagement
We're not saying agree to go skinny dipping in a kiddie pool full of spaghetti (unless you're into that), but DO be willing to try something a little out of the ordinary. Try a little costume, some naughty conversation. It's amazing how quickly most men are willing to play along.
Most Recommended