Sure Signs She Will Be Good In Bed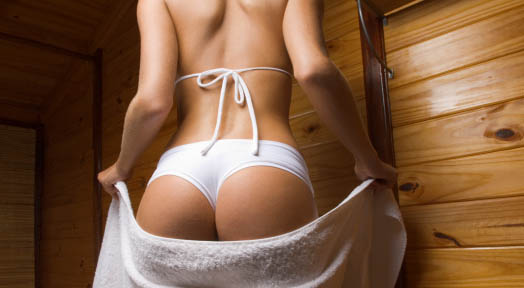 It's a Saturday night, and you are on the prowl. You see a beautiful girl on the dance floor, and you take her out for a swing. You get better acquainted, have a few drinks, and the next thing you know, she is in your bed. At the end of the night, however, you end up doing all the work. You might even find yourself feeling more tired and bored than feeling great afterwards. What went wrong? You didn't look before you leapt, and ended up with someone who didn't know what she was doing. Next time keep a keen eye for a few tell-tale signs she will be good in bed.
Sure fire signs she will be good in bed
She is a Dating and Sex Guru
They say the best way to learn is through teaching. In dating and sex, the same rule rings true. If she has been open about giving you a comprehensive guide to picking up people, making moves, pick-up lines and 'riding the magic carpet', then she can probably give you an even better time than she is describing.
She Knows What She Wants and Isn't Shy About It
Another one of the many signs she will be good in bed is confidence. If she is willing to take a lead some of the time and can think for herself, this is a good sign. A 'versatile' lady will have an idea on where she would want to go on a date, what she would want to eat, and what position she would like, and she won't be afraid to tell you about it. Confidence in the bar or party will typically translate into confidence in bed.
Her Body is attuned to Physical Activity and Touch
Does she work out? Does she do yoga? Does she like massages and soothing baths? Does she enjoy physical contact? Does she like touching you too? If the answer to all of these questions is yes, then you have found strong signs she will be good in bed. A woman who is 'in touch' with her sense of touch is likely to know exactly where it feels good and how to turn it into your own personal pleasure.
She Speaks Volumes with Her Body Language
Most of the time, it is not what she says with her mouth but what she says with her body. One of the signs she will be good in bed is her flirtatious body language – good body language is a marker that she knows what she is doing. If she has you taking double glances with a flick of the wrist, a pass of the tongue or the raise of an eyebrow, then she is someone to consider strongly
Most Recommended