Take Her Home After a First Date Out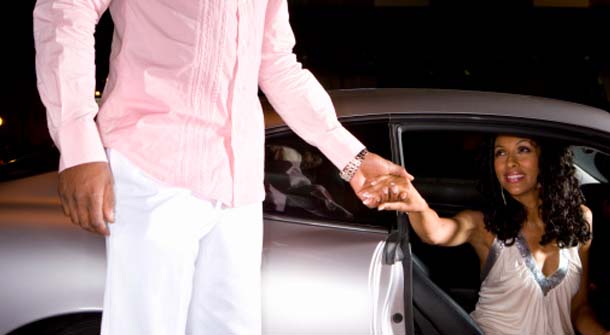 You've met this hot girl, she's digging you, and the chemistry you feel with her is amazing. You've got her number already, but you don't want take her home or the night to end quite yet. You would prefer, in fact, to be eating breakfast with her the next morning. Some guys in this situation can close the deal every single time, even if they don't look like a Greek god. What are these guys doing that help them take her home and make sure they have a pleasant breakfast for two instead of eating stale cereal by themselves?
The right way to take her home after a date
Don't Make It Just About Sex
Sex might be the first thing on your mind, but that doesn't mean it has to be the first thing out of your mouth. Many guys end up striking out simply because they emphasize the sexual aspect of coming back home with them for the evening. Talking about how great your bedroom is, what kind of music you've got, how awesome your condoms happen to be… those have a better change of getting you slapped in the face than getting some action. Suggest doing something she might love doing at your place instead, like watching an old kung-fu movie.
Take the Desperation Out of Your Voice
Women like men who are confident. Of course there's always going to be an exception to every rule, but confidence will almost always win out over sensitivity. Guys who strike out tend to hesitate, stammer, or fumble around a bit with the question at hand instead of just coming out and saying it. Look at this situation in this way: you came out tonight, you didn't expect to meet someone [even if you were hoping that you would], and the worst thing that could happen is that she'll say no. So just ask, my friend. Just ask.
Don't Be Afraid of Open Ended Questions
Women are more geared toward men who they have an emotional and physical connection towards. A one night stand often makes women feel cheap and dirty. The start of a relationship, however, makes a woman feel important and loved. Of course this means that you need to actually get to know the woman you're interested in… and that means asking some open ended questions:
• What do you look for in men?
• What do you like to do for fun?
• What do you think your friends would say about a guy like me?
The nature of these questions helps you get more information about her, she feels like she's getting to know you, and you've got a better chance at finding success in asking her back to your place.
Do Invest Into Her
The more you invest into a woman, the more success you're likely to find. You might not get an immediate "yes" tonight. You may, however, be able to set up a lunch or dinner date, coffee in the morning, or a show next week. If she's into you, then eventually you'll find success.
Most Recommended