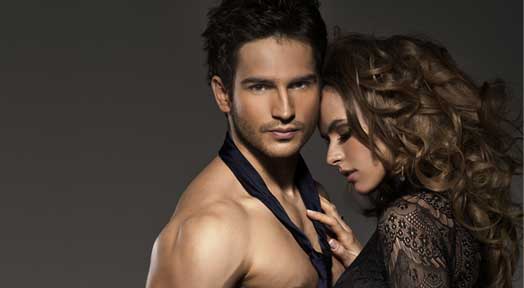 There's nothing more frustrating then meeting a beautiful girl that you would like to be in a serious relationship with, then finding out she picked some total douchbag over you. What happened? Here are some things that women find sexy about men. It explains why they often pick the wrong guys, but can also help you to keep a girl from making a big mistake by passing you up.
First of all, ask any woman what the number one thing she finds sexy in a man is, and most likely you will get a one word response: confidence.
This is why a lot of women end up with complete jerks.
They may be fragile on the inside, but these guys give off an air of knowing what they are doing and what they want and what women find sexy about men. So take a little time to figure yourself out. Become comfortable being yourself. It's not superficial to hit the gym just to boost your self esteem a little. She'll notice. Women want to feel secure. If you have a confident air about you, it will go a long way.
Women always say they like a good sense of humor.
Try to make her laugh without being a total clown. She wants to know she can have fun with you, and that you can pull her out of a bad mood with your witty humor.
A talent is always good to show off.
Don't be a jerk about it, but find a way to let her hear you play the guitar (or whatever other talent you have to display). It sounds cliched, but she wants something to be proud of.
Along the same lines is ambition.
This is why men fight over women. If you are willing to fight for her before you have her, then she knows you'll stick up for her later. Don't literally start a brawl. Just find ways to show a little dominance.
Listen, Listen. Listen.
The number one complaint from women is that their significant other doesn't listen. Pay attention and remember some details. She'll be really impressed and know you are serious.
No matter what women say, the physical matters to a woman too.
Some things she will really fall for are a winning smile (so get those teeth white and straight), a great voice (just remember that you won't want to fake an accent forever), nice eyes (don't forget to make eye contact), and a neat clean look (mustaches are not popular, especially with the younger ladies).
One more thing
Nice guys don't always finish last. Women have a maternal instinct. If she sees you display kindness, especially to children, you can be sure her heart will flutter.