Workout Plan After Injury To Ease Yourself Back in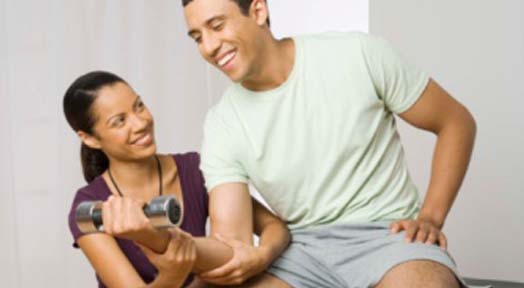 If you happen to have gone through spells of prolonged physical activity and exercise, whether it be in the gym, on the running track, or anywhere else for that matter, then you'll almost certainly have picked up the odd injury here and there, and if not, then consider yourself extremely lucky. If you have however, then you know just how demoralizing and annoying it can be whilst you sit on the side lines, unable to work out, waiting for your injury to heal so you can hit the gym once more. Once you are fully healed, it's important to set up a workout plan that minimizes the chances of you becoming injured again in the future. Keep reading for a few helpful tips to help you set up your very own post injury workout plan.
Setting your post injury workout plan
Ease yourself back in gently
Say you were an avid weightlifter, and were bench pressing 315 lbs before your workout after injury. After you've recovered, don't come rushing back and expect to be able to lift the same amount of weight. You shouldn't even try to lift anywhere near that. You need to gently ease yourself back into your routine, so pick a light weight, and assess how that feels. If it feels extremely easy, increase it slightly. Don't push yourself too far. If you do, you run the risk of re-injuring yourself, and that could be a disaster, keeping you out of the gym for months and months, and possibly even requiring you to undergo surgery. The same goes for running, go easy on yourself and don't push yourself too far. Each workout you can increase the pace and intensity slightly.
Avoid exercises that put a strain on your injury for your workout plan after injury
Say you tore your rotator cuff in your shoulder. It's a pretty common injury, and is extremely painful too. When you're finally able to return to action, the last thing you should be doing is putting more strain on the injury. That means that heavy shoulder exercises such as dumbbell shoulder presses should be avoided until you're 100% healed. You can still work your shoulders safely via other methods, so don't take unnecessary risks because you're too impatient or stubborn.
Train smarter and do more warming up/cooling down
How many of you are guilty of not warming up correctly before working out? A large number of you I'm sure. When you fail to stretch and warm up properly, your muscles become more prone to injury and tearing. Stretching them allows them to become more flexible, it allows more blood into them, and it helps to prevent lactic acid from building up. A good stretching routine can make a world of difference when it comes to exercising, as will a good cool down. After exercising, do a few simple cool down exercises, to help your muscles relax, and take the strain of them. These stretches are easy to perform, and take less than 5 minutes on average.
Most Recommended